Dedicated development team & IT staff augmentation in Vietnam

Quickly scale
We help you scale your development capacity with vetted resources in a matter of days instead of months

Full dedication
Reap the rewards of a team that is fully dedicated and commitment to your project

Get specific expertise
Domain, specific technology expertise, seniority – Leverage our knowledge to find the right talent

Save time & money
Avoiding a tedious recruitment process and recruit top talents from countries with a lower cost of living
Dedicated development team – Roles available
A dedicated development team is comprised of skilled engineers that collaborate on your project remotely. Although the team is outsourced, they work on your project exclusively, just like if you had an in-house team of developers. The main advantage of this model is that it gives you total control over the development team, with a clear and predictable monthly cost. It also provides you with the opportunity to choose your level of engagement with the team – from managing the team directly, to simply receiving detailed action reports by outsourcing the project management and product ownership as well.
No matter the project, it is crucial to choose the best individuals for your team. The structure of your team depends on a variety of factors and not all roles are necessary.
Contact us to assemble the perfect software development team for you. We will carefully analyse all of your project prerequisites to determine the most appropriate team size, structure and composition for the successful launch of your application.
Infrastructure specialists
Back-end, front-end & full-stack developers
Why outstaffing with Afocus?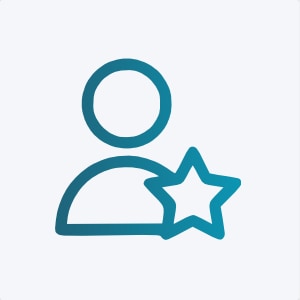 Fast access to quality talent
Kickstart development on your project via our direct access to a Vietnamese talent pool. Enjoy the flexibility while partnering with Afocus — Pay monthly or hourly, and hire in <14 days to meet your staffing needs.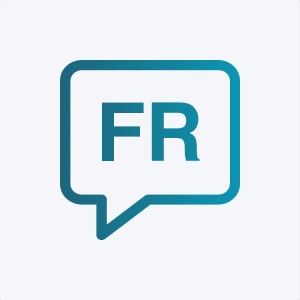 French counterpart
Our French management is here to support you along the entire collaboration process. We apply the Western standards throughout the company and understand the expectations of our Western clients as we share the same mindset.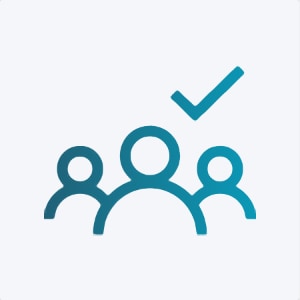 Experienced team
We are an international team of experienced recruiters, project managers and engineers. Recruiting and operating international remote technical teams for small and medium businesses is our expertise and our day-to-day.
Get only A-players on your team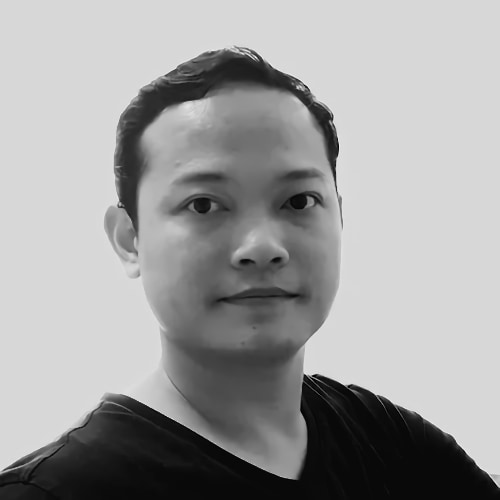 Duy Nguyen

Senior Certified Magento Commerce Developer/PHP Developer
Experience: 8 years
Duy worked on one of the world's-first Magento Enterprise builds and obtained exceptional expertise in Magento 2 code migrations and complex integrations.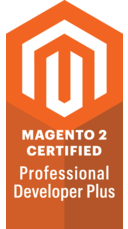 Adobe Certified Expert-Magento
Commerce Front-end Developer
Achievements
Implemented Magento integration with Flow.io for a US fashion brand working with massive data sets and customizing such features as age verification and CRM automation
Boosted performance x5 for a Fortune 100 retailer optimizing the code and using modern caching technologies.
Development methodologies
Agile methodologies — Scrum, Kanban, Extreme Programming (XP)
Education
Bachelor's degree in IT security
AD0-E700 Adobe Certified Expert – Adobe Commerce Business Practitioner
Zend Certified PHP Engineer
Major Projects
Magento 2 performance and security audit, ERP and PIM integrations, and custom GraphQl APIs development for a network of 30+ online stores across Europe.
Product data import and export, external checkout and payment services integration, and price calculations automation for multiple currencies for a large international retailer.
Consulting for a major sportswear brand as a Magento 2 tech lead advising on the best server environment and custom integrations to meet clients' business needs.
Collaboration on all stages of project development lifecycle which increased site stability x2 and solved long-standing tech issues of a DTC brand.
Hard Skills
Experience as a Magento and PHP developer — 8 years
Programming languages: PHP and JavaScript
Extensive experience within both Magento 1 and Magento 2
Solid knowledge of PHP frameworks: Symphony2, Yii, Zend
Expert knowledge of WordPress, PhoneGap, MySQL, and REST API
Strong command of KnockoutJS and Zend Framework
Experience in conduction security and performance audits
Strong background in developing complex custom solutions and within large projects
Expertise in valid and cross-browser coding using CSS3/HTML5
Experience with jQuery (both web and mobile), AJAX, and LAMP environment
Soft Skills
Brings expert knowledge in a structured, easy-to-understand manner
Has sharp presentation skills and knows well how to translate tech terms into business language
Focuses on business value rather than engineering, and brings them together
May take the senior engineer or leadership role and provide mentoring
Brings extensive experience in tasks prioritization and works well within a multitasking environment
Experience
Every individual from our talent pool is extensively reviewed on their experience and complexity of previous work. Those that meet our standards are given an introductory call.
Communication
Clear communication is a key value of ours, so every candidate is reviewed on their ability to communicate in English. We also use this as an opportunity to gain further understanding of their experience and motivation.
Technical abilities
Instead of relying solely on the candidate's CV, we issue several tasks to truly test their knowledge and performance, as well as facilitate more skill-specific discussions.
Problem solving skills
A series of additional tests are issued to assess the candidate's mental agility and problem-solving abilities. 
Final review
Two of our senior developers will give their final approval by reviewing the candidate's technical skills and mindset by having a technical interview in Vietnamese
Performance
Candidates are expected to maintain our exemplary standards across all interactions with our clients, hence their performance is under continual assessment.
Find the perfect talent for your team at the right price
1-3 years of experience
Mostly worked on a single stack
Top Individual Contributor
Multi-faceted Contributor
3-7 years of experience
Expertise in multiple stacks
Worked on niche skills
Mentors Junior Members
Leader & Diverse Contributor
7-10+ years of experience
Worked across stacks, products
Multiple niche skills
Experience leading teams
You can start working with our team in just a few simple steps.
Tell us Your Requirements
Your technical needs & business objectives are understood by our Solutions Experts.
Get Personalised Recommendations
You save time by reviewing profiles of only the best-suited candidates. You can interact with the candidates to ensure alignment with your goals.
Easy Management
Deal with a French partner rather than Vietnamese employees. We take care of pay, insurance, sick leaves & accounting.
Scale Up or Down - Quickly
Easily scale your development team up or down as you go, with a 1-month notice.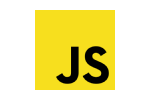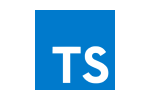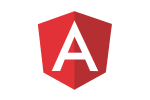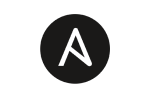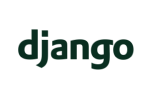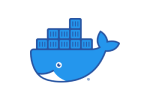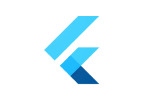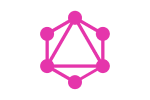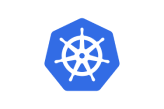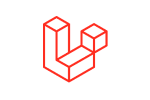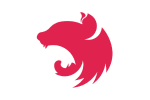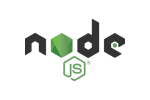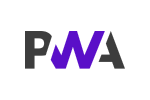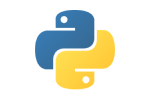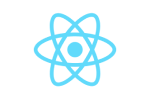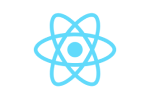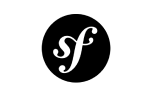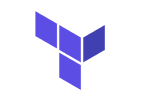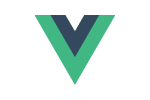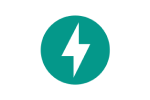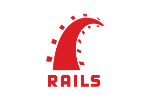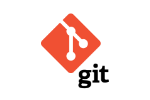 Dedicated development team vs.
Time and materials model
At Afocus, we offer three development collaboration models for you to choose from.
Since they define the nature of our collaboration, it is crucial to select the most suitable option for your project.
Here we compare the Dedicated Team model to the Time and Materials model.
Dedicated Development Team Model
The dedicated development team is best for long-term, continuous projects with unclear requirements and frequent changes of the scope. Due to its flexibility and scalability, it is a popular consideration for startups. It is also a great option if you have limited time and/or resources to create an in-house team, or to fill the skills gap in your in-house team.
In this model, each team member is officially employed by us, and works exclusively on your project.The pricing model for dedicated teams is monthly payments based on team size that include fixed service costs.
As a client, you manage directly your dedicated development team members and control the progress of the project. You have total control over your team which allows you to keep a balance between your in-house team and your dedicated outsourcing team and adapt to the circumstances.
Pros of a Dedicated Development Team model:
Direct control of the development team.
Highly efficient operationally.
Fully invested and dedicated experts.
Transparent, predictable monthly costs.
Elastic team composition and scalability.
Cons of a Dedicated Development Team model:
Inefficient for short-term projects.
Not adapted for small projects.
Time and Materials model
Unlike with a dedicated development team where you pay for half time or full time resources on a monthly basis, this model involves monthly payment for the time and effort spent on development tasks by the team members — that is, for the actual time spent implementing planned project functionality. The actual cost may differ from the estimated cost.
You have total control over your team, however, this model does not warrant the same level of commitment as a dedicated team.With this approach, you may work with different experts throughout the project, and they may be involved with other projects at the same time since they are not working full time on your project.
The time and material model is best suited for smaller projects that do not require full time resources, but rather part time resources on a long term basis.
Pros of a Time and Materials model:
High scalability and adaptability.
Strong focus on time management and efficiency.
Increased cost control and budget flexibility.
Cons of a Time and Materials model:
Low budget predictability.
Lower level of engagement.
WHAT IS A DEDICATED DEVELOPMENT TEAM?
A dedicated development team is one of the most popular collaboration models, along with the Fixed Price and Time & Material models.
A dedicated development team consists of outsourced professionals that work exclusively on your long-term project. Each member of the team is specially selected according to your requirements, equipping you with all of the necessary knowledge and skills for your project. Better yet, they are solely focussed on your project and won't be commissioned for anything else while contracted to you, hence the term "dedicated".
A dedicated development team resembles an in-house team and seamlessly integrates with your existing teams. However, unlike your own employees, they collaborate on your project remotely and have a very low managerial burden. Because Afocus takes care of all administrative and human resource related tasks (such as onboarding, payroll, insurance, sick leave, admin fees and more) you can concentrate on what matters most, while your dedicated team gets straight to work.
For long-term, continuous projects where requirements often change, a dedicated team is cost-effective, time efficient, flexible, transparent and has a low managerial burden. These are the key advantages of hiring a dedicated development team.
WHEN DO I NEED A DEDICATED DEVELOPMENT TEAM?
While a dedicated development team is a popular collaboration model, it is not suitable for all projects. You need a dedicated team if you meet any of the following criteria:
Your in-house team lacks the necessary skills.
Skills gaps are common for new projects, or if you move your company in a new direction. Leveraging a dedicated team's knowledge and expertise is an efficient solution for swiftly filling these gaps.
It is a long-term project.
Since a dedicated team model is best suited for long-term projects, it makes sense to consider this approach if your project will be active for a relatively long period of time. You will have a fully committed team of experts working on your project from start to finish, even when requirements change. This also means that each member of the team has a deep understanding of your project and business goals.
Flexibility is required.
If your project or your circumstances require flexibility, a dedicated team is a must. Due to elastic composition and scalability, a dedicated team easily adapts to changes or new requirements, by adding or removing experts at any time, allowing you to evolve.
You are an early-stage startup.
If you have long-term goals and are anticipating rapid growth as a startup, a dedicated team is the only reasonable solution. This approach allows you to launch your project quickly, then complete tasks with maximum speed and efficiency.
It is a large-scale project.
Maintaining staff performance and meeting strict deadlines for large-scale projects can be challenging. The additional specialists in a dedicated team will help you maintain a standard level of service and achieve your goals on time.
You are engaged in several different projects.
As your company expands, you may undertake more projects. However, managing several projects simultaneously may overload your team, which is why a dedicated development team for each project is recommended.
You want to delegate management.
If you do not have technology expertise, project management experience, or simply wish to reduce your managerial burden, a dedicated development team is for you. Not only can Afocus put together a full-stack team for you, we can also lead and coordinate it with maximum transparency.
HOW DOES A DEDICATED DEVELOPMENT TEAM WORK?
Our partnership process involves a few simple steps. First, you share your requirements with us. You'll need to give an idea of how many team members you would like, as well as what skills you think you will need. If you choose to manage the team directly, you will have full control over the team and the project. However, you may also opt to have a project manager. We then present you with profiles of only the best-suited candidates that meet your project requirements. Once you have chosen the experts for your team, we discuss the workload and scope, then get straight to work.
A typical software development team contains: a project manager; UI/UX designers; quality assurance engineers; and back-end, front-end & full-stack developers. Each team member has specific responsibilities, but they all work together to achieve a common goal. Depending on the type of project, general tasks include finding the product-market fit, building the UX, designing the UI, writing the code, as well as providing quality assurance and maintenance. Let's take a closer look at specific roles:
Project manager – responsible for overall success of the project, through efficient management and coordination of all tasks and team members.
UX/UI designers – responsible for usability and accessibility by collecting user insights, mapping user journeys, prototyping and creating visual representations.
QA engineers – responsible for finding and removing bugs, as well as providing critical feedback to ensure optimum functionality.
Back-end developers – responsible for all server components of the development.
Front-end developers – responsible for selecting, installing, and testing the user interface and its elements.
HOW MUCH TIME DOES IT TAKE TO CREATE A TEAM?
Compared to augmenting your own team, assembling a dedicated team is much faster. In fact, the length of time it takes to assemble a dedicated team is one of the main benefits of this collaboration model – this method saves you time by avoiding a tedious recruitment process.
Afocus has fast access to high quality Vietnamese talent. Instead of wasting time and resources on your own recruitment process (which may be unsuccessful), trust us to assemble the most suitable team of experts for your project, based on your requirements.
The length of this process will vary from project to project, depending on the size of the team and complexity of the project. If you only require a handful of experts, we are likely to have them ready for you within 1 week. If you require more than five experts, it may take us up to 2-3 weeks to present them to you, which is still much faster than if you were to find them yourself!
Although we are adept at sourcing talent quickly, we do not skimp on quality. Our selection process assesses the individual's work experience, communication ability, technical ability and problem solving skills. We also perform a background check to gather feedback from previous employers and/or past clients regarding the individual's reliability, punctuality, morale and responsiveness. We only present you with candidates that meet our standards and criteria.
Once the team has been selected, there is a short onboarding process aimed at introducing all parties and familiarising everyone with the project. Afterwhich, we establish methods and frequency of communication, then dive right into development. Overall, this is a fairly short process.
HOW MUCH DOES A DEDICATED TEAM COST?
According to this Deloitte Global Outsourcing Survey, "cost reduction is a primary reason for outsourcing" at 70% of all outsourcing objectives. The second reason, according to all of those interviewed for this survey, is flexibility at 40%. This illustrates just how important costs are, mostly likely as a result of COVID-19.
The good news is that one of the main advantages of hiring a dedicated team is cost-effectiveness, due to its simplistic pricing model. The cost of hiring a dedicated team is based on a fixed hourly rate, calculated by multiplying each member's hourly rate with the number of hours they work. This is far more cost-effective than creating an in-house team, which incurs additional costs for office space, equipment, insurance, utilities, software licenses and much more. These additional costs are covered by your vendor, Afocus.
As a company, you may consider hiring junior in-house developers as a means of cutting costs. However, junior developers may take longer to complete tasks, or lack the necessary skills and need supplemental training, resulting in unexpected expenses. Therefore, keeping in mind the additional costs of creating an in-house team, this is certainly a more pricey alternative to an outsourced dedicated team.
Hourly rates vary from country to country. According to SalaryExpert, the average hourly rate for a software developer is as follows:
United States $54.52 per hour
Canada $41.71 per hour
United Kingdom $36.43 per hour
Israel $33.53 per hour
China $24.79 per hour
Vietnam $11.86 per hour
India $10.96 per hour
Of course, these are estimations and heavily depend on the technologies used, but the evidence is fairly clear: outsourcing your dedicated team from Asia is very likely to cost less than hiring locally. It is one of the fastest ways to reduce your costs, and it is highly improbable that you will find better value for money elsewhere.
A dedicated team is the most viable solution for many long-term projects. The hourly rates for all of our talent in Vietnam range from $15 per hour to $45 per hour – a fraction of the rates charged in the United States. Furthermore, we ensure that all of our teams operate with maximum speed and efficiency. So not only is a dedicated team cheaper, they work faster too, saving you even more money by saving time.
Still not convinced? Contact us for a free consultation.
Where can I find and hire a dedicated development team?
Outsourcing has become very popular in recent years. Since there are many platforms for discovering and hiring talent, it may be challenging to find a trustworthy one. Thankfully, our company has been reviewed and rated on several 3rd-party platforms dedicated to sorting companies like ours.
If you're looking to hire a dedicated development team, two very sought-after outsourcing locations are Europe and Asia. We personally source our talent from Vietnam, in Asia. We have fast, direct access to a diverse pool of talent, with reasonable developmental costs. Simply contact us to assemble the best specialists for your project based on your requirements.