Your Custom B2B SEO Solution
Tailor-made SEO services that fit your unique business needs
✓ We plan, define & implement SEO strategies
✓ We're a team of certified SEO experts
✓ Our rates are affordable
✓ Everything we do is result-driven
Technical Audit
We review your website strengths and weaknesses in terms of content, on-page and off-page technical factors
Content Strategy
Our team of Content Experts research, plan and write keywords-optimized content specific to your business
Link Building
We find high-ranking websites, niche directories, and authoritative sources to link to your website
Local SEO
We improve your search performance to dramatically increase the amount of foot traffic to your physical location
International SEO
With our multilingual and multiregional SEO strategies our clients deliver engaging experiences – Everywhere
E-commerce SEO
Our e-commerce SEO services help brands attract qualified customers and set the stage for increased conversions
Not Your Traditional Agency
It's no secret that SEO agencies carry a bad reputation. In particular, finding the best SEO company isn't simple – In an industry where everyone looks like everyone else, how do you separate the doers from the sayers?
Our approach to SEO is uniquely built around what we know works…and what we know doesn't work. With over 200 verified factors in play within Google's search algorithm, most agencies will rely on old tactics that no longer work, or guess with new tactics that they hope will stick.
No BS plan and no guessing. With us, you can own an SEO strategy the way it was meant to be – delivered with data, designed for results.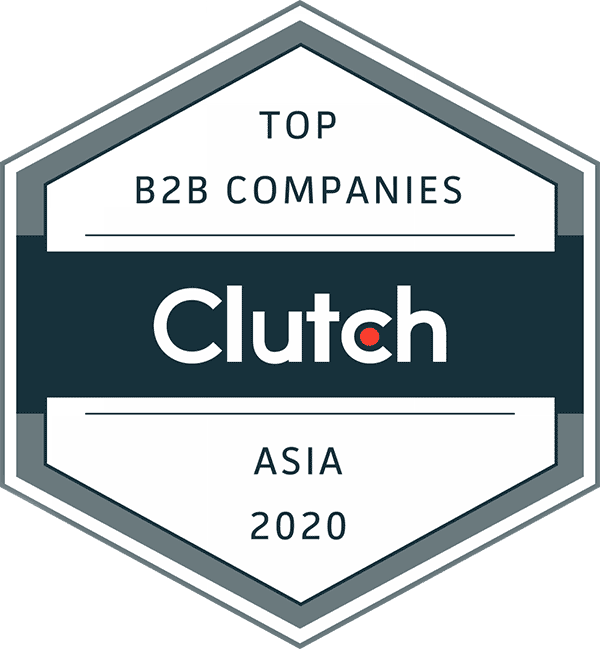 Large accounts, mid-size companies or startups… our team of SEO Experts and SEO managers will provide personalized answers to all your traffic acquisition and conversion optimization issues.
It All Starts With a Plan
Defining the right SEO strategy for your business is essential to help generate organic, qualified leads to your website in the long term.
That's why understaning your business, the industry you're in and the audience you want to reach is key. By better understanding your target market we'll be able to create a strategic, data-driven SEO plan, fit specifically to your business.
Once the strategy is agreed on, the timeline of actions of the SEO plan will act as a reference throughout the campaign to report against progress and key performance indicators (KPIs) .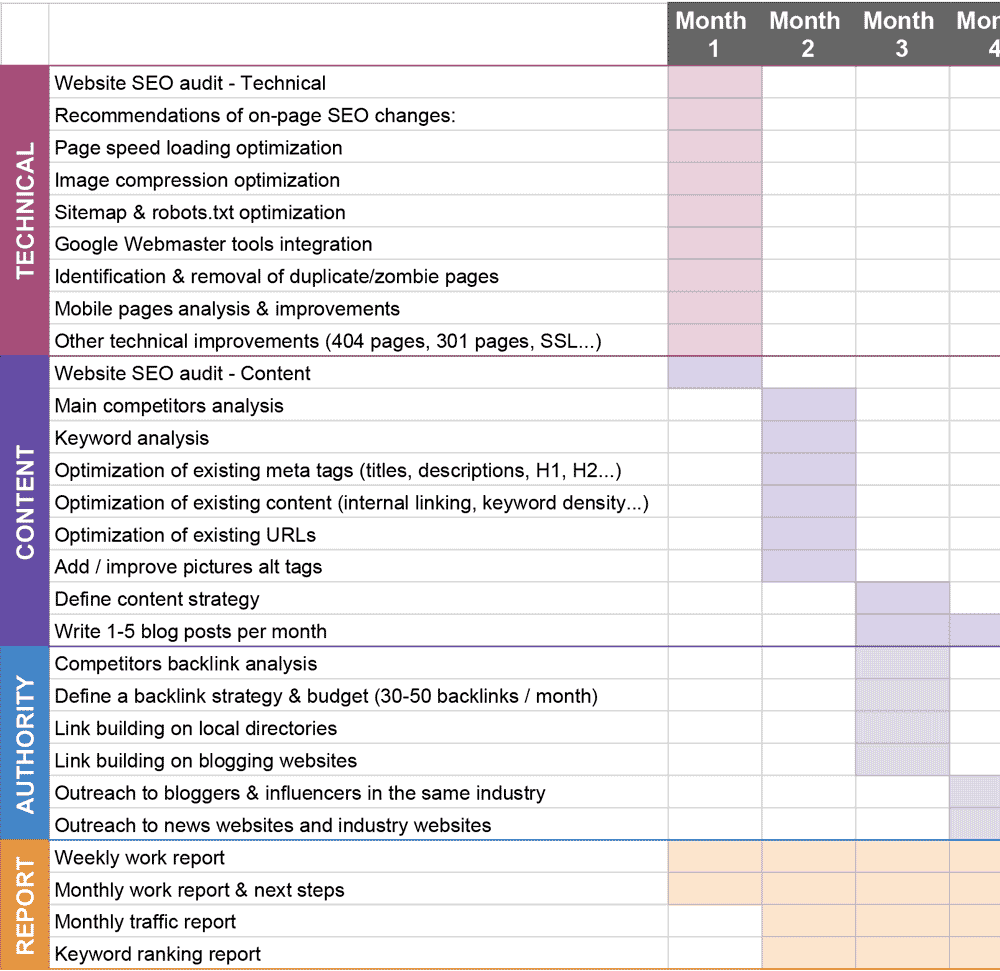 …Followed by a Well Defined Process
We work hard to stay ahead of the curve using honest practices that provide websites with traffic, resulting in conversions and strong ROI.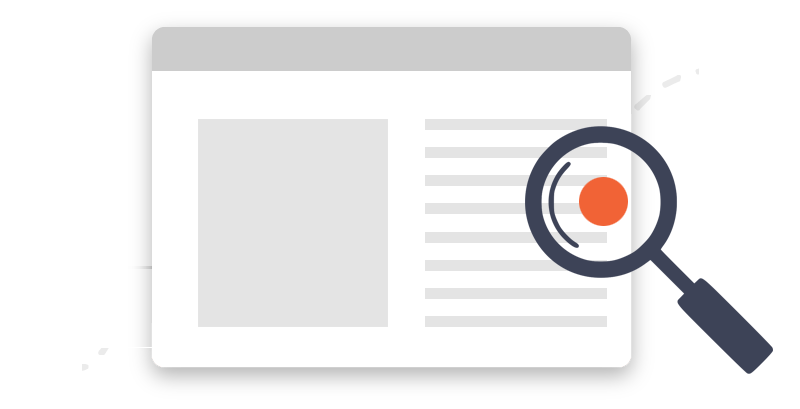 Step 1
Technical Audit
Our process starts with a thorough review of your website, assessing its strengths and weaknesses in terms of content, on-page and off-page technical factors, site performance, user experience, and more.
We'll work with you to develop a customized plan of action. Following the analysis and recommendations our team of developers can also fix the technical issues directly on your website.
Step 2
Keyword Research
Analyzing and optimizing the keywords you are interested in and the keywords your competitors are targeting is one of our top priority.
After a thorough keyword research specific to your industry and business, our SEO experts will aggregate this data and use specific search optimization tools to generate further keyword options. The final result will be a list of keyword segments that offer a lot of potential: low competition and generating substantial traffic.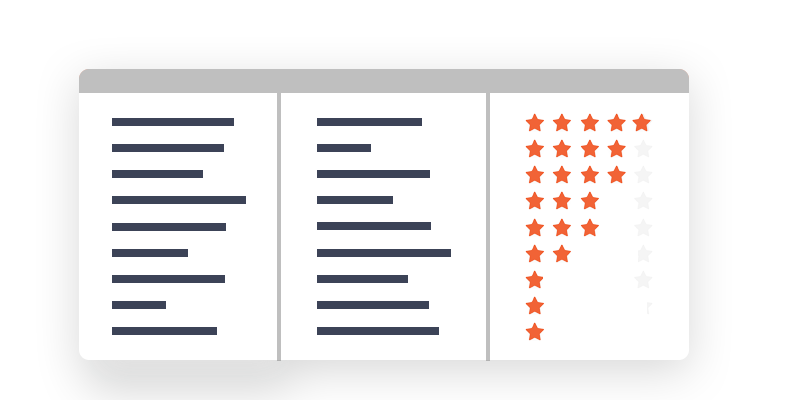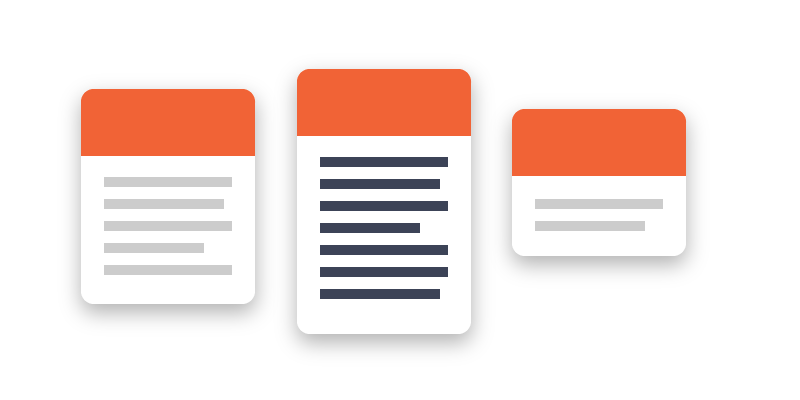 Step 3
Content Development
In this phase, our team of copywriters and content managers will start by reviewing and optimizing existing content – articles, blog post, product/service pages – so that it is aligned with SEO best practices and the overall governing SEO strategy. 
We will then create content that is specifically tailored to your industry and business. We will work with you to determine the types of content you need in order to reach your primary goals, whether you need to increase local brand awareness, improve your reputation in the industry or simply find new customers.
Step 4
Backlinking
This phase marks the start of the external link building strategy.
We know how to research and develop a winning backlink campaign that is custom to your brand, goals, and SEO objectives.
Our team will condut a competitive analysis and industry research to identify high-ranking websites, niche directories, and authoritative sources to link to your website.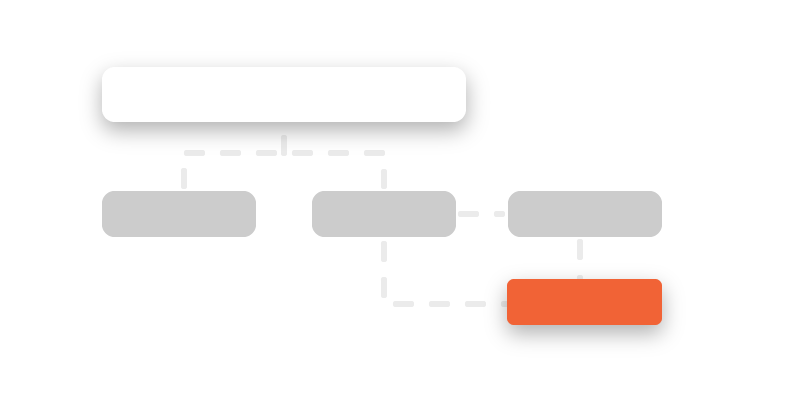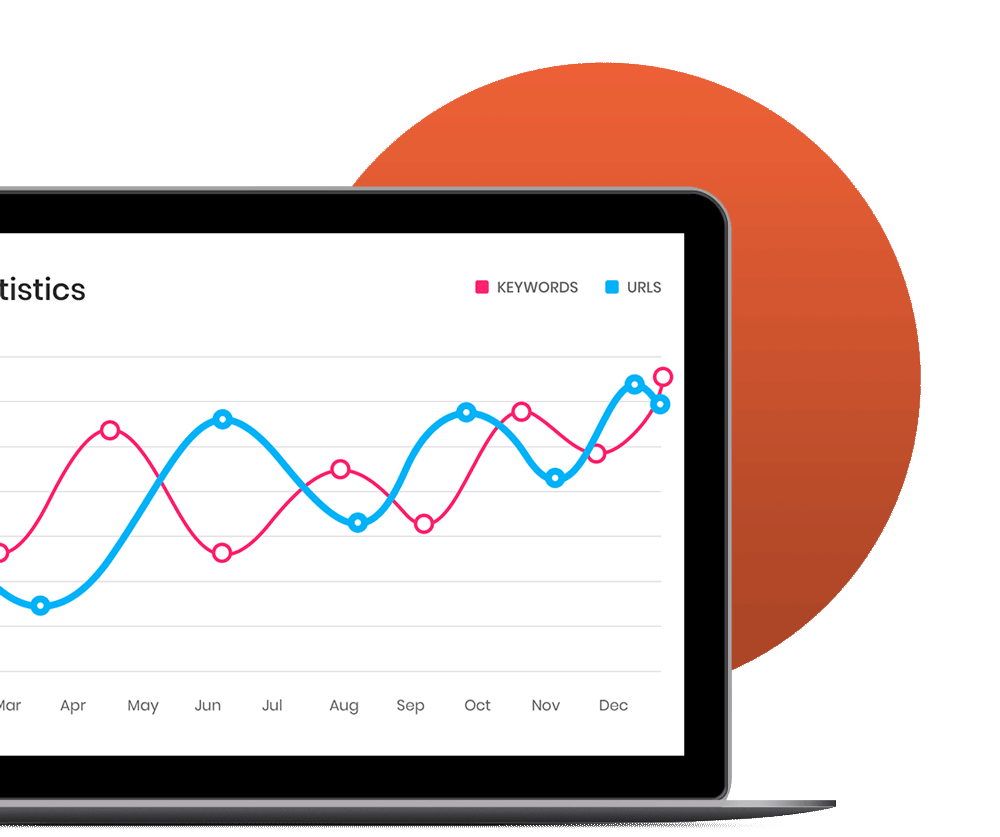 Did We Mention We Are Result-Driven?
Data Driven Methodology
Our SEO company uses data and only data to drive the campaign strategy. No guessing games.
Complete SEO Transparency
No hiding behind fake numbers. Every activity is tracked and available whenever you need it.
ROI Obsessed Campaigns
We use one success metric – ROI. We track conversions so you know how we are creating value for your business.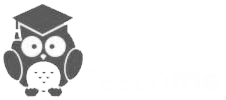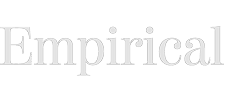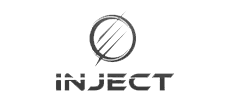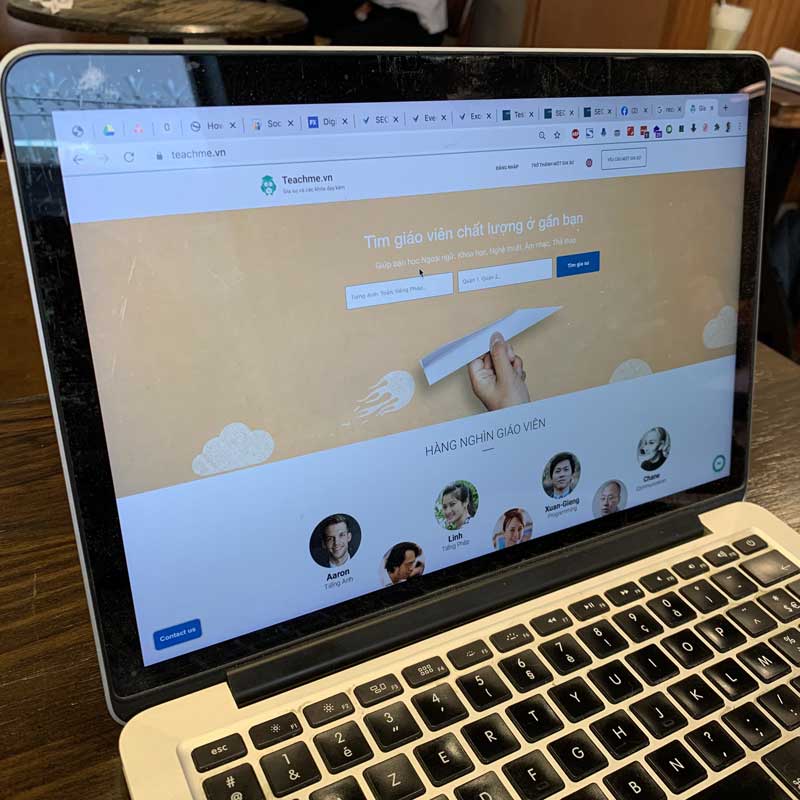 Teachme.vn
We started working with Teachme to increase their online presence on the Vietnamese version of Google, for both Vietnamese and English keywords.
Our team laid out a comprehensive strategy to rank Teachme's most strategic pages: the popular subject pages with the highest number of available tutors.
We also took care of the technical optimizations such as site speed, duplicate content, image optimizations…
Ecoactiv
As a recycling company in a competitive market, Ecoactive Australia don't have time to focus on staying up to date on the ever-changing SEO rules.
With Afocus, Ecoactiv has the advantage of having an SEO team that is dedicated to their SEO success. We've helped Ecoactiv expand their SEO strategy beyond the scope that they had even initially intended because we understand how to appropriately target all of the best keywords and indicators for their industry.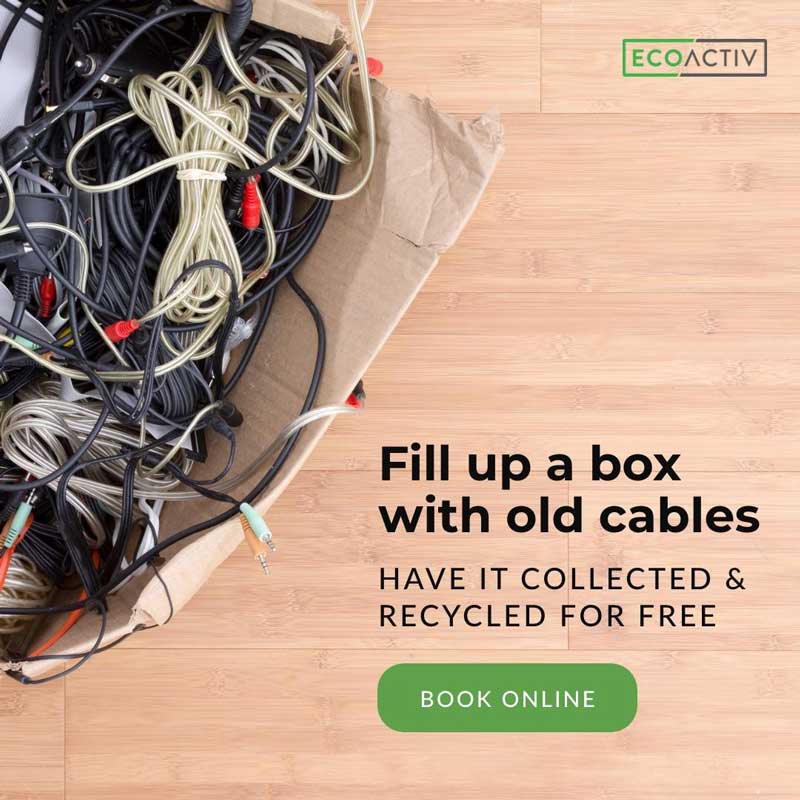 SEO Services That Work
With our custom, performance-driven SEO plans, your business can see the results of optimizing your site in not only search engine result pages but also in your bottom line.
Market Leader
Up to 35 keyphrases optimized

40h workload / month

Technical SEO audit/implementation

Dedicated digital marketing expert

Phone call, report & conversion tracking dashboard

Content: 3 x 1,000 words / month

Link building

Website design analysis

Website usability analysis
Enterprise
Up to 60 keyphrases optimized

60h workload / month

Technical SEO audit/implementation

Dedicated digital marketing expert

Phone call, report & conversion tracking dashboard

Content: 5 x 1,000 words / month

Link building

Website design analysis

Website usability analysis
Frequently Asked Questions
Learn more about Afocus visibility SEO services
How long will it take to see results?
It usually takes around 4-12 months for measurable results to appear via an off page SEO campaign (when implemented in conjunction with on page SEO).
Why SEO takes time?
There are several factors that explain why achieving substantial SEO results will take at least several months (beware of any agency telling you otherwise). These include:
The time for Google to trust your website and its content

The time it takes to build a rich website with high-quality content that covers relevant topics of interest to your audience

The time it takes to earn strong external backlinks, which are a critical drive to high search engine results positions
Discipline and patience are two keys to getting significant search referral traffic to your website.
Who will be my SEO contact?
You will be supported by a single SEO Manager who will coordinate the planning and implementation of the SEO strategy with our team of SEO Experts. Right from the kick-off, our SEO consultants' mission is to fully understand your industry, business model and business objectives to define the most adapted SEO strategy.
Can I easily cancel my monthly subscription?
Yes, you can easily cancel your subscribtion by notifying us 30 days in advance – no strings attached.
Is off page SEO alone enough to make a campaign successful?
Off page SEO alone rarely will allow you to rank for the most competitive of keywords. The best practice is always to implement it in conjunction with keyword focused internal site optimizations as well as technical on-page optimizations.
Do you offer SEA (Google Ads) services?
Yes, we can  implement and manage the entire search marketing lever (SEO + SEA). It is essential, especially at the beginning, to have a global strategy that combines both SEO & SEA to maximize performance. Once your website starts ranking well, the SEA budget can be reduced.
What are the SEO specialties at Afocus?
Our SEO team has several areas of expertise: technical SEO, content SEO, SEO strategy, advanced backlinking and UI/UX SEO, all with the objective of improving the SEO campaign ROI. Our team uses specific SEO tools for monitoring, benchmarks and detection of SEO opportunities.
Why is SEO so important?
The purpose of Search Engine Optimization (SEO) is to optimize a site in order to improve its positions in search engines like Google and Bing. Having a nice, attractive and functional site is not enough! If your prospects can't find you by searching for your company or your services in the search engines, you are missing out on a lot of potential leads. Trust a competent agency to ensure quality work and boost your traffic.
Let's Work Together!
Get an analysis, key performance indicators and a timeline for free before signing up. No Strings Attached.