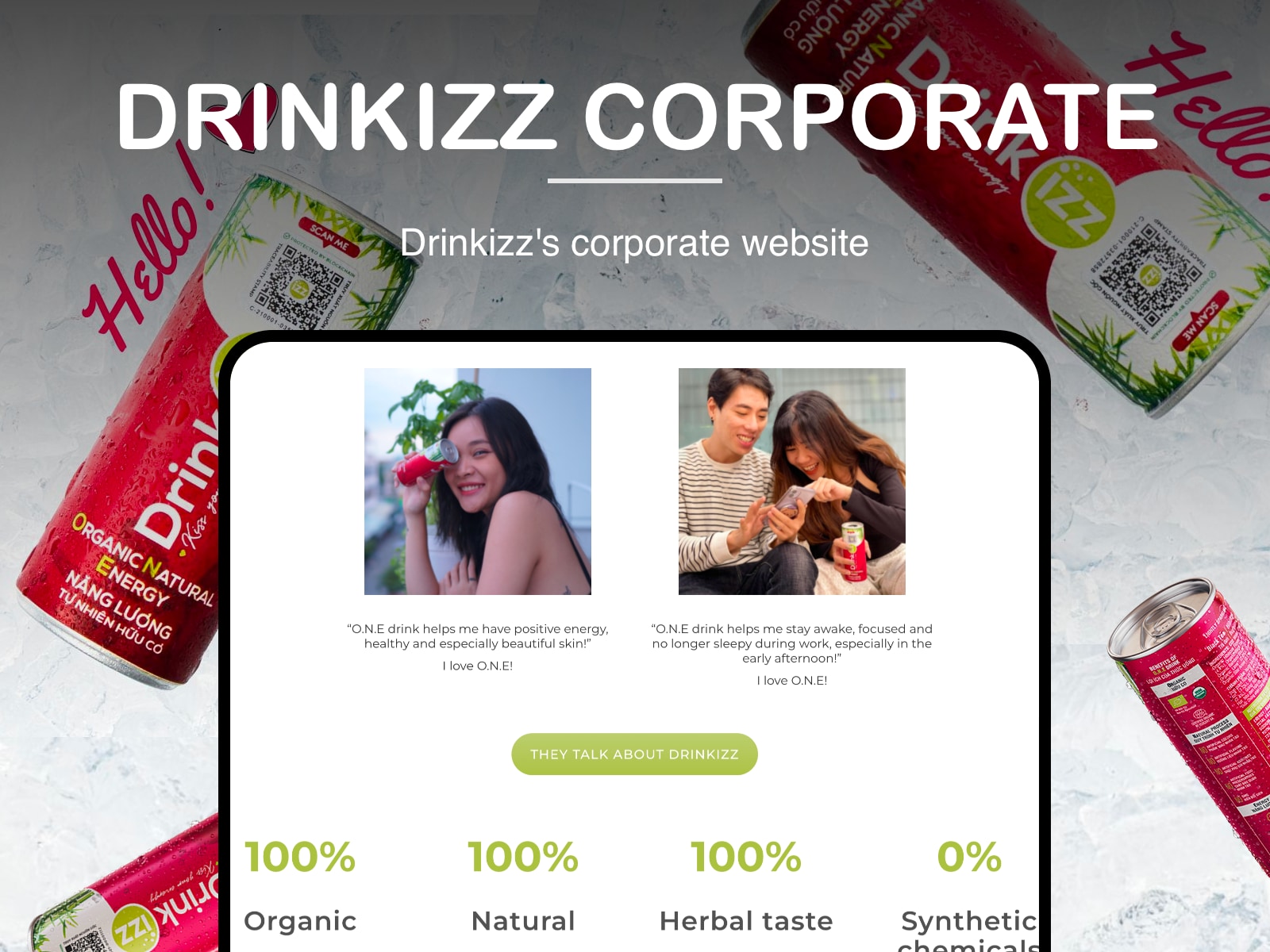 Company website – Organic energy drink
After successfully building their ecommerce store and their dedicated events manager, Drinkizz asked us to take over the development of their main website.
To increase the website's loading performance.
Afocus quickly identified areas of improvement that would affect loading time and implemented a caching solution as well as a CDN.
The new loads 2.5x faster than the previous one.
Back-end web development.
They are precise and concrete on the solution development with fair quotations. Afocus was able offer solutions that were better in the end than the ones we initially envisioned and that might have led to a waste of time and money.
—Eliodor Ednalson, Data Scientist at Drinkizz