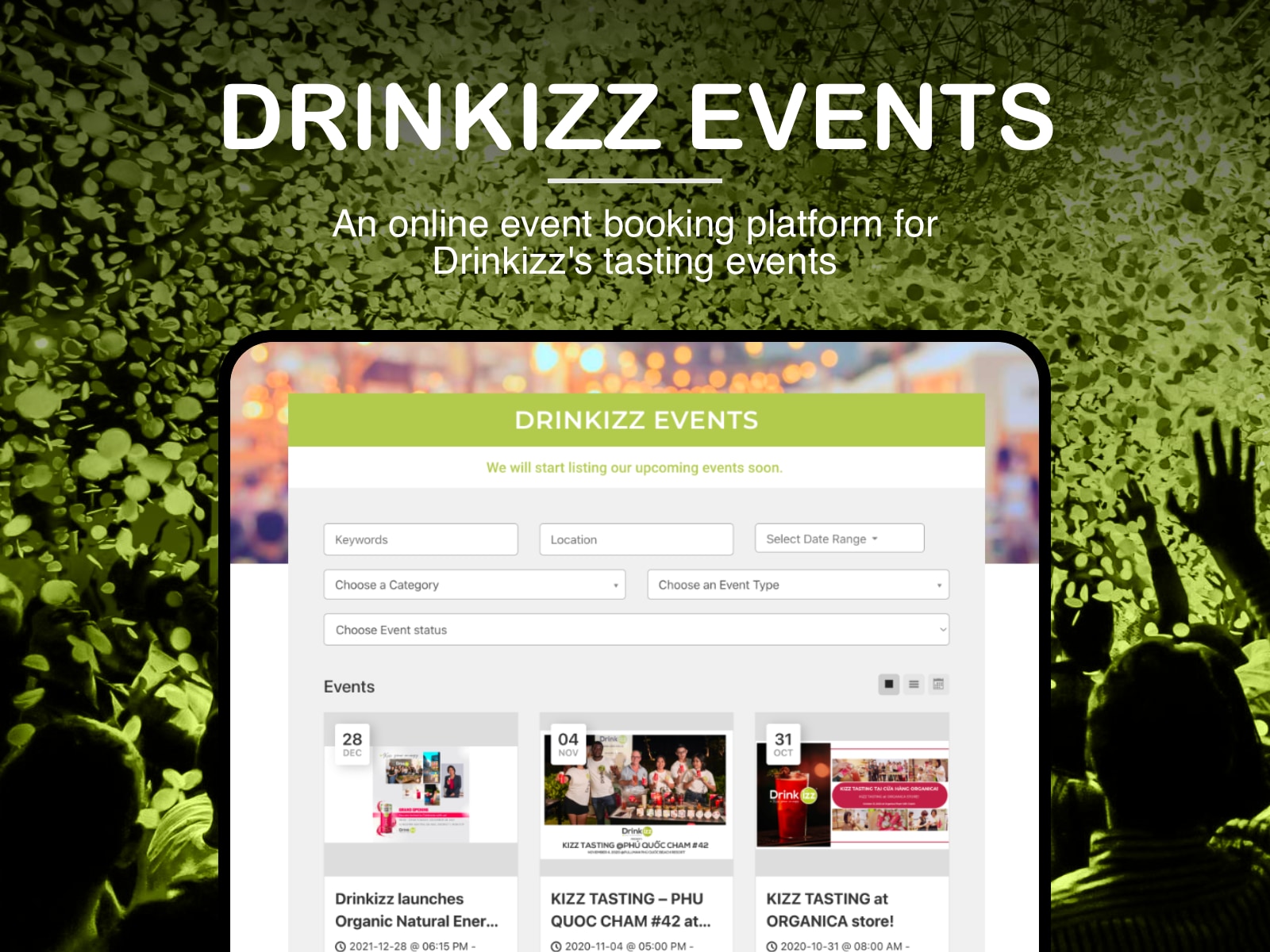 Events manager – Organic energy drink
After successfully building their ecommerce store, Drinkizz tasked us with launching an events manager.
https://shop.drinkizz.com/events/
Launching a events platform to allow Drinkizz's fans to easily browse and book the brand's upcoming events.
A Woocommerce-based event managing solution, making it easy for Drinkizz's staff to create and manage events through the admin panel. A validation system is also in place to manage bookings and to automatically send QR code-based tickets to attendees once bookings are confirmed.
Afocus delivered a simple yet powerful event managing platform that directly contributed to expand Drinkizz's reach as a new energy drink in Vietnam.
UI/UX Design / Front-end web development / Back-end web development / Plugin development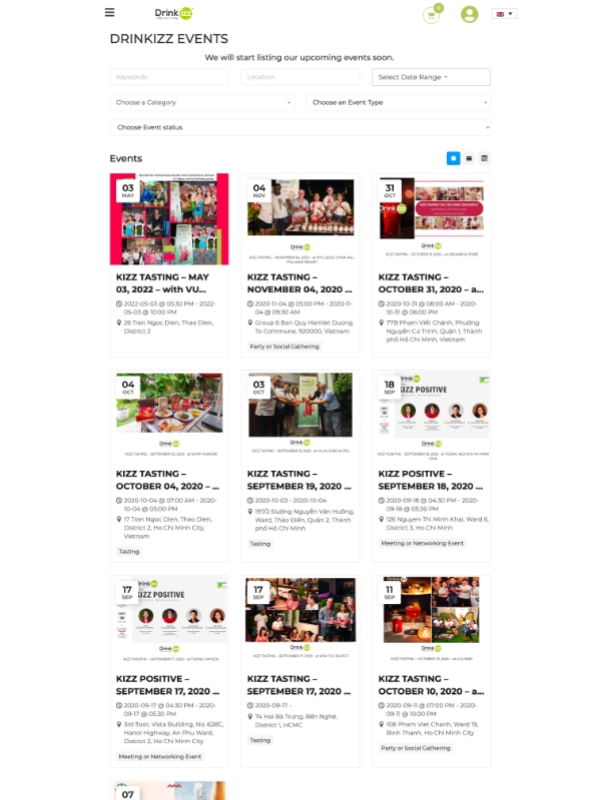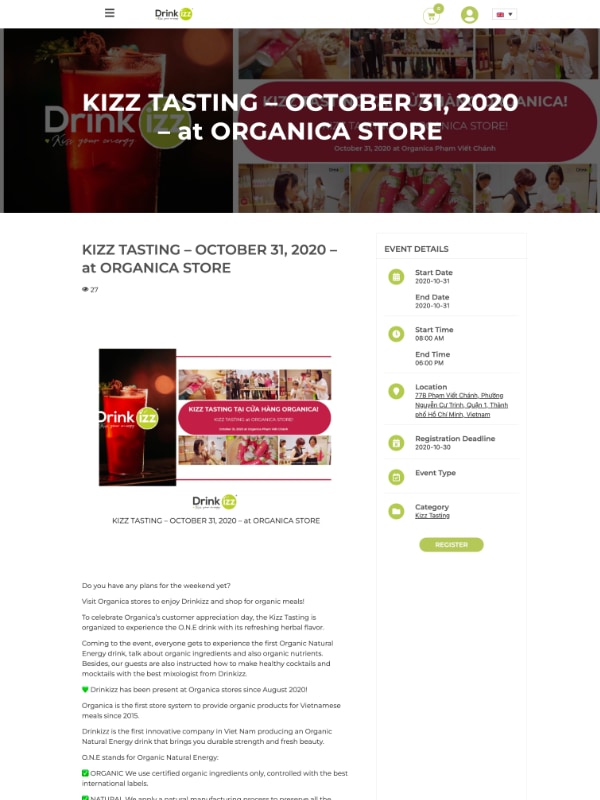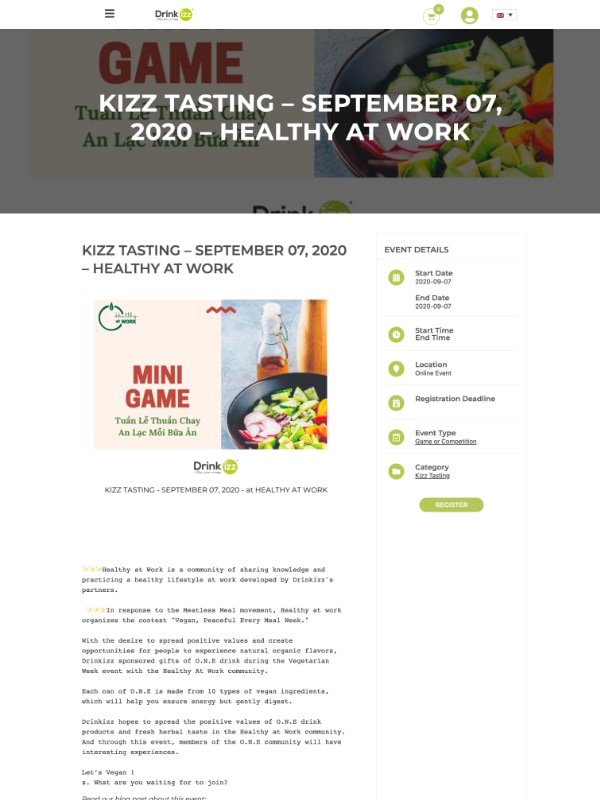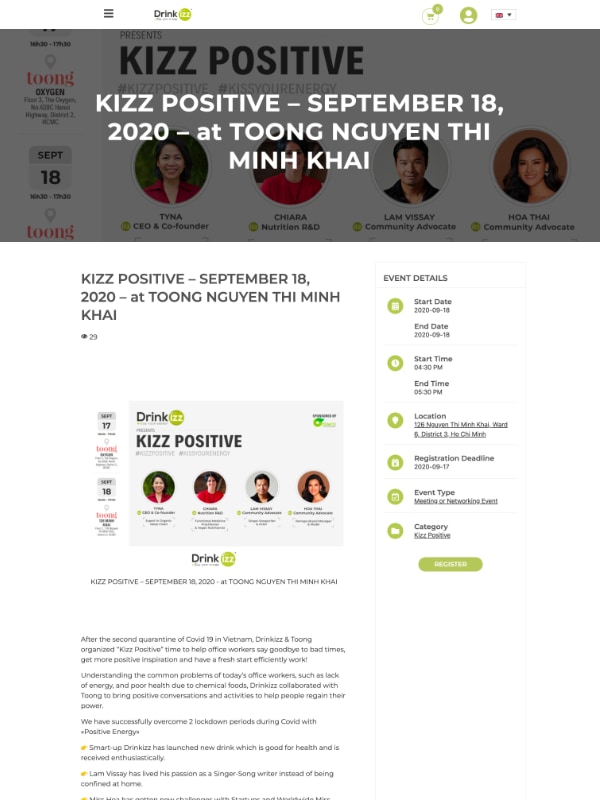 They are precise and concrete on the solution development with fair quotations. Afocus was able offer solutions that were better in the end than the ones we initially envisioned and that might have led to a waste of time and money.
—Eliodor Ednalson, Data Scientist at Drinkizz