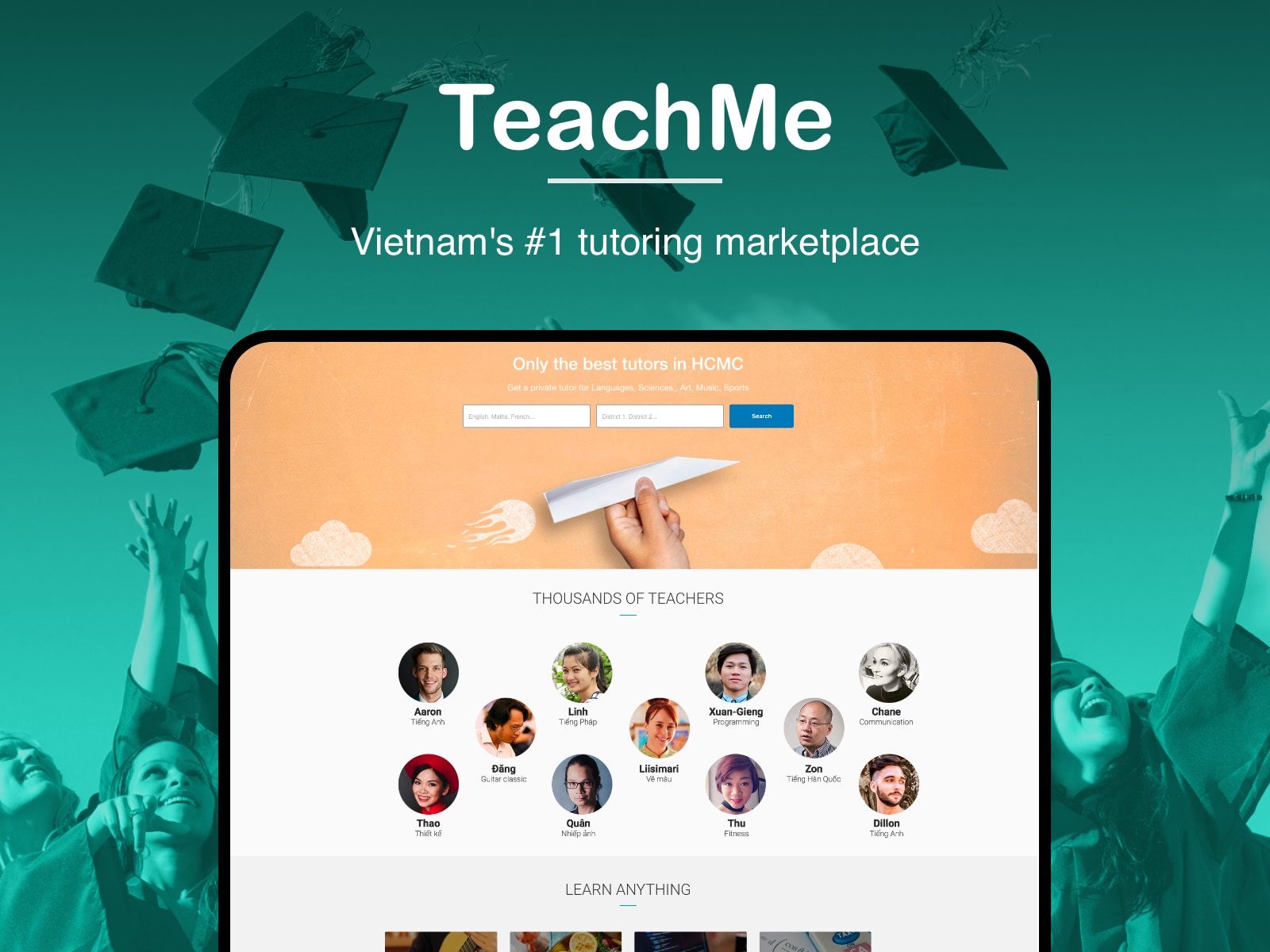 Web app – Tutoring directory
TeachMe is Vietnam's first tutoring marketplace. It allows students and parents to find tutors nearby, in all the main cities of Vietnam, in a wide range of academic subjects.
Building an online marketplace with 2 main parts: enabling individual tutors to register on the site and sell their services autonomously, and on the other hand a powerful search engine for parents and students to allow them to easily search, filter and contact tutors nearby based on different criteria (location, reviews, price, subject...).
A custom marketplace built on Wordpress specifically for this client. The admins can control and manage all aspects of the marketplace right from the admin panel (validate/reject tutors applications, add/remove filtering criterias, add/remove steps from the tutor registering steps...). The solutions is both simple and scalable.
A clean-looking tutoring marketplace featuring Vietnam's best tutors available in Vietnam, with a vetting tutor application and reviewing system that stands out from other traditional tutoring solutions in Vietnam.
UI/UX Design / Front-end web development / Back-end web development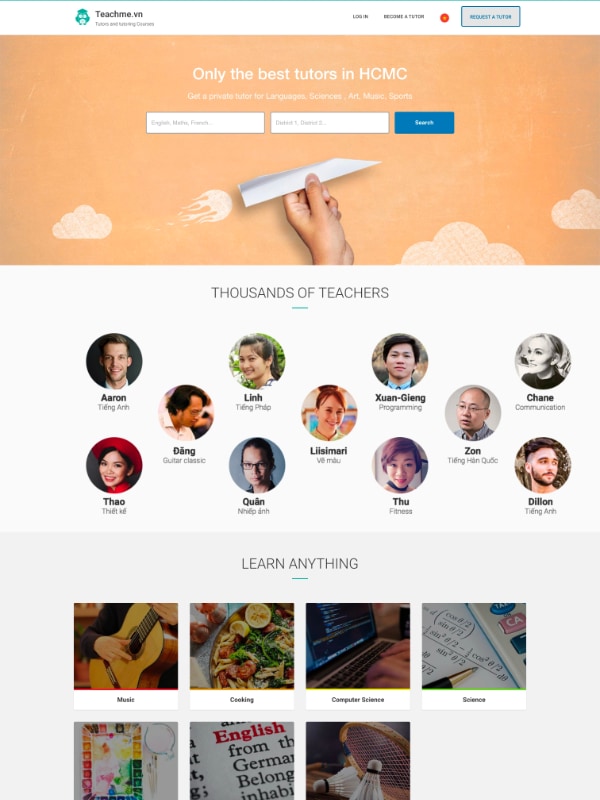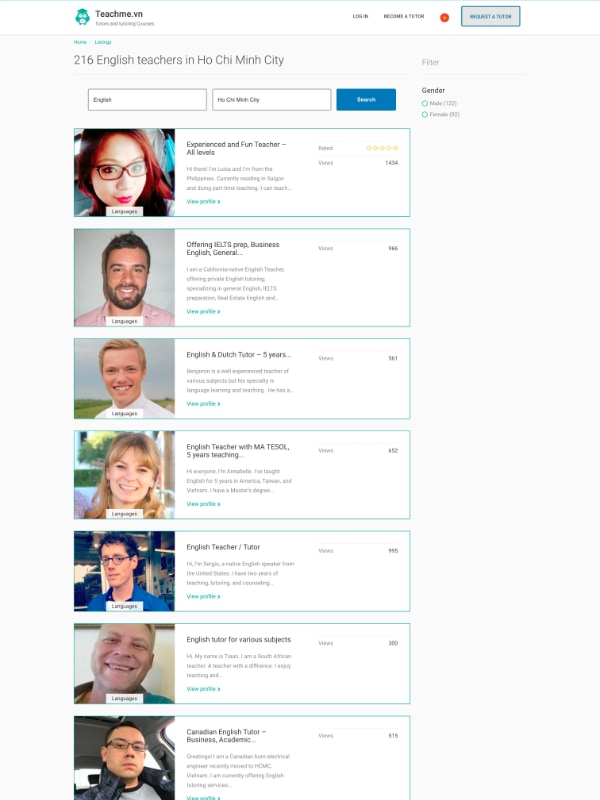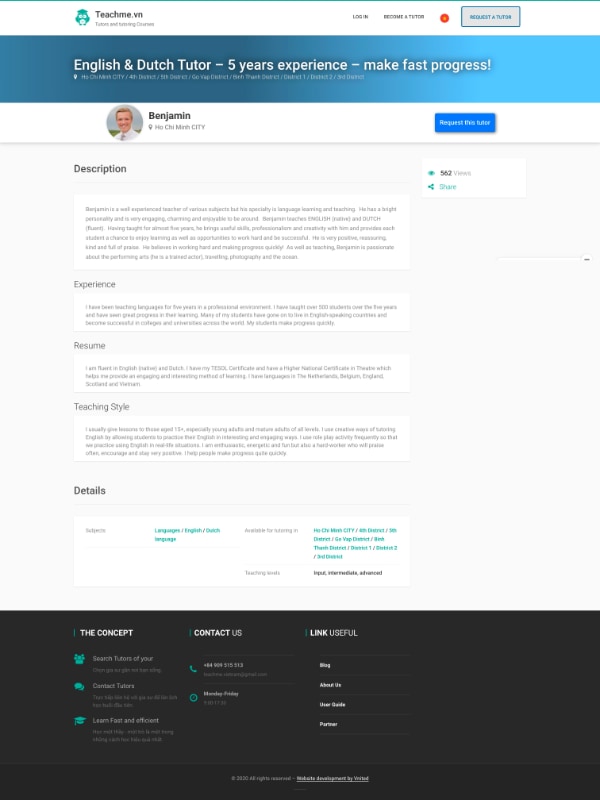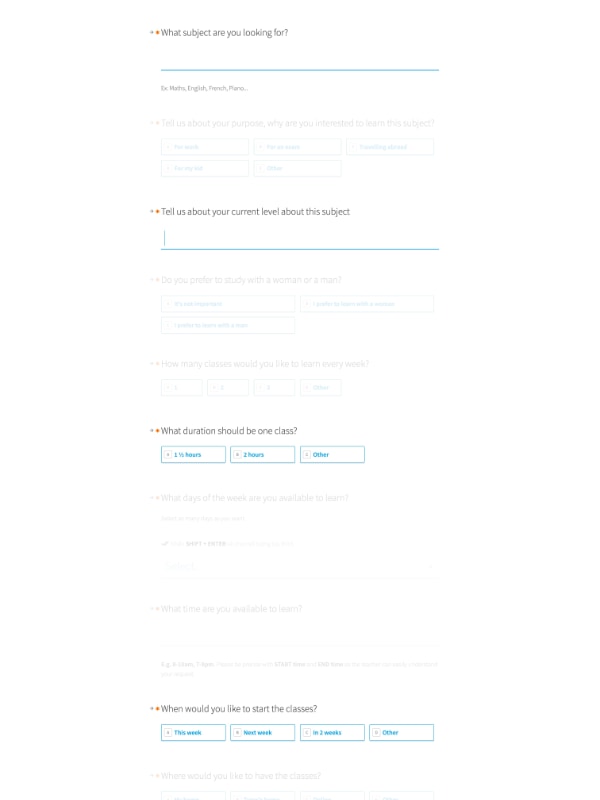 Afocus's team was trustworthy and could handle working on a scope that wasn't clearly defined. Being not very technical myself, their advices were key to making the right decisions, technical or otherwise, to push the project forward.
—Tuyen Nguyen, Co-founder at TeachMe