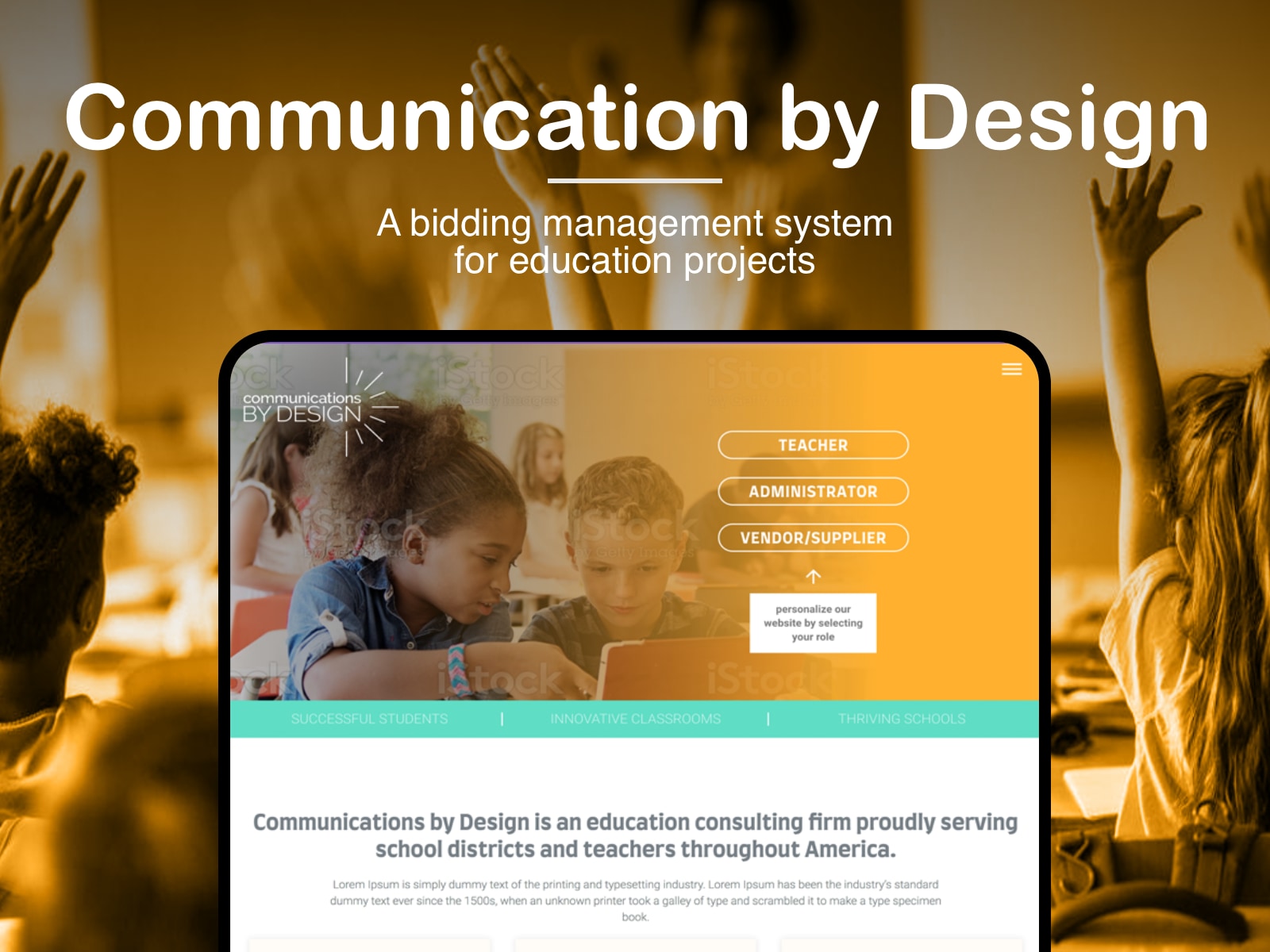 Marketplace – Education project bidding
Communication by Design came to us with a vision to build a custom system to let their clients bid the projects they supported.
https://cbdconsulting.com/
Besides imagining and building an integrated bidding marketplace for projects, we had to integrate it with an event management system.
Afocus built a robust bidding portal that features personalized content mechanisms, a comprehensive event management system and a custom admin panel that allows the client to manage all the bids, contractors and events from a single place.
The business generated by Communication by Design's new marketplace has doubled compared to the previous one.
UI/UX Design / Front-end web development / Back-end web development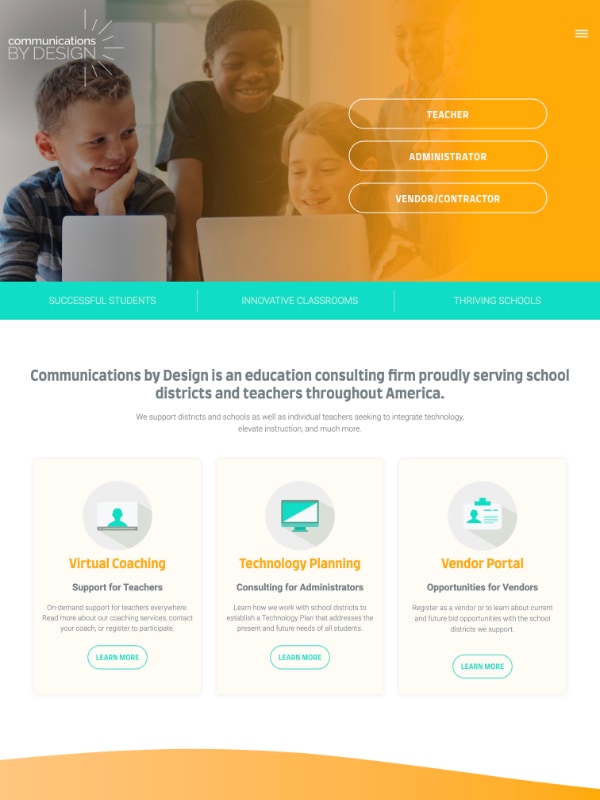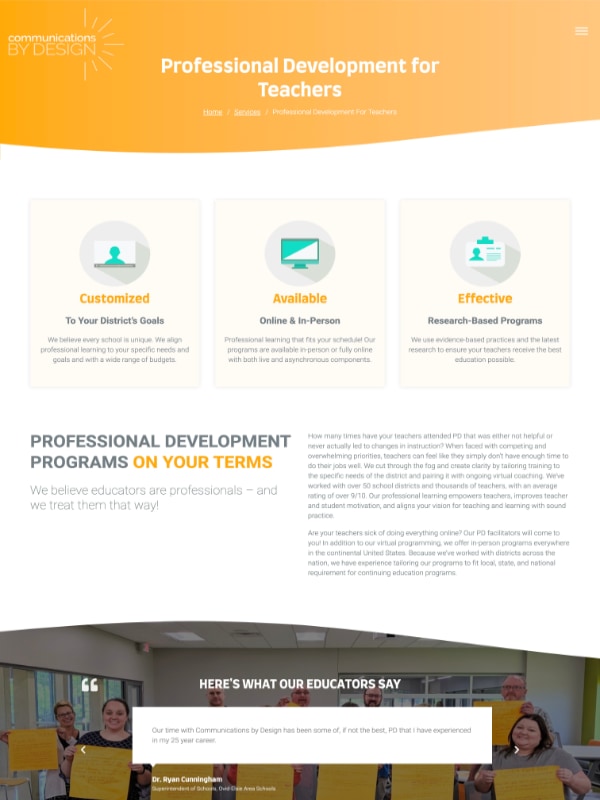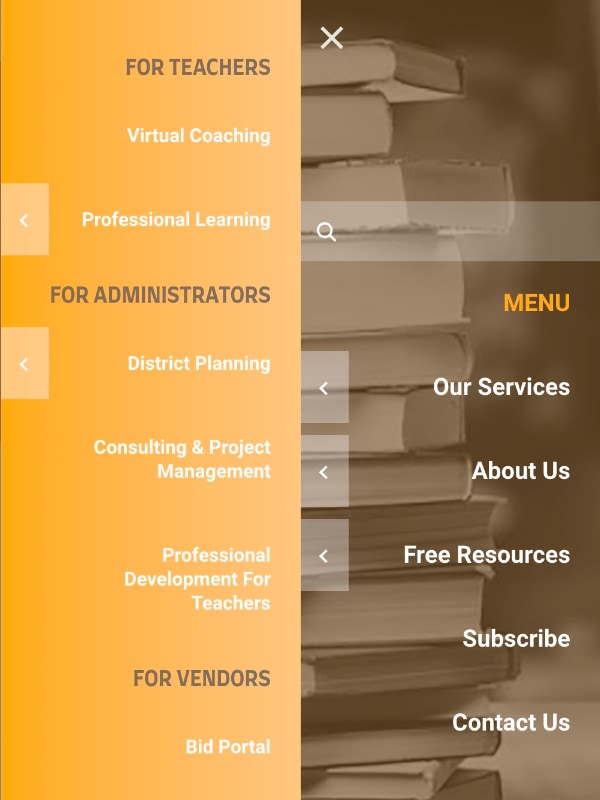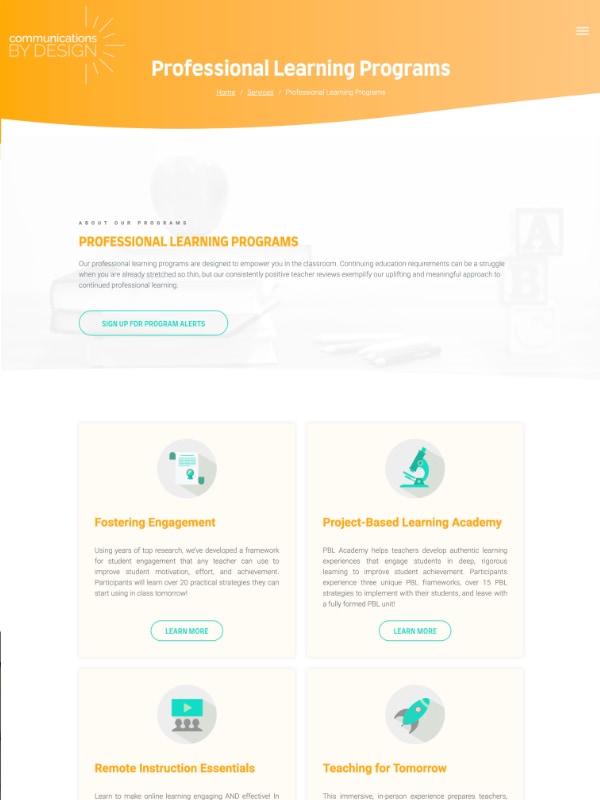 I've been very happy with how this project is going and I would really like to work with Afocus on other projects after this one wraps up.
—Jeff Travilla, Project Manager