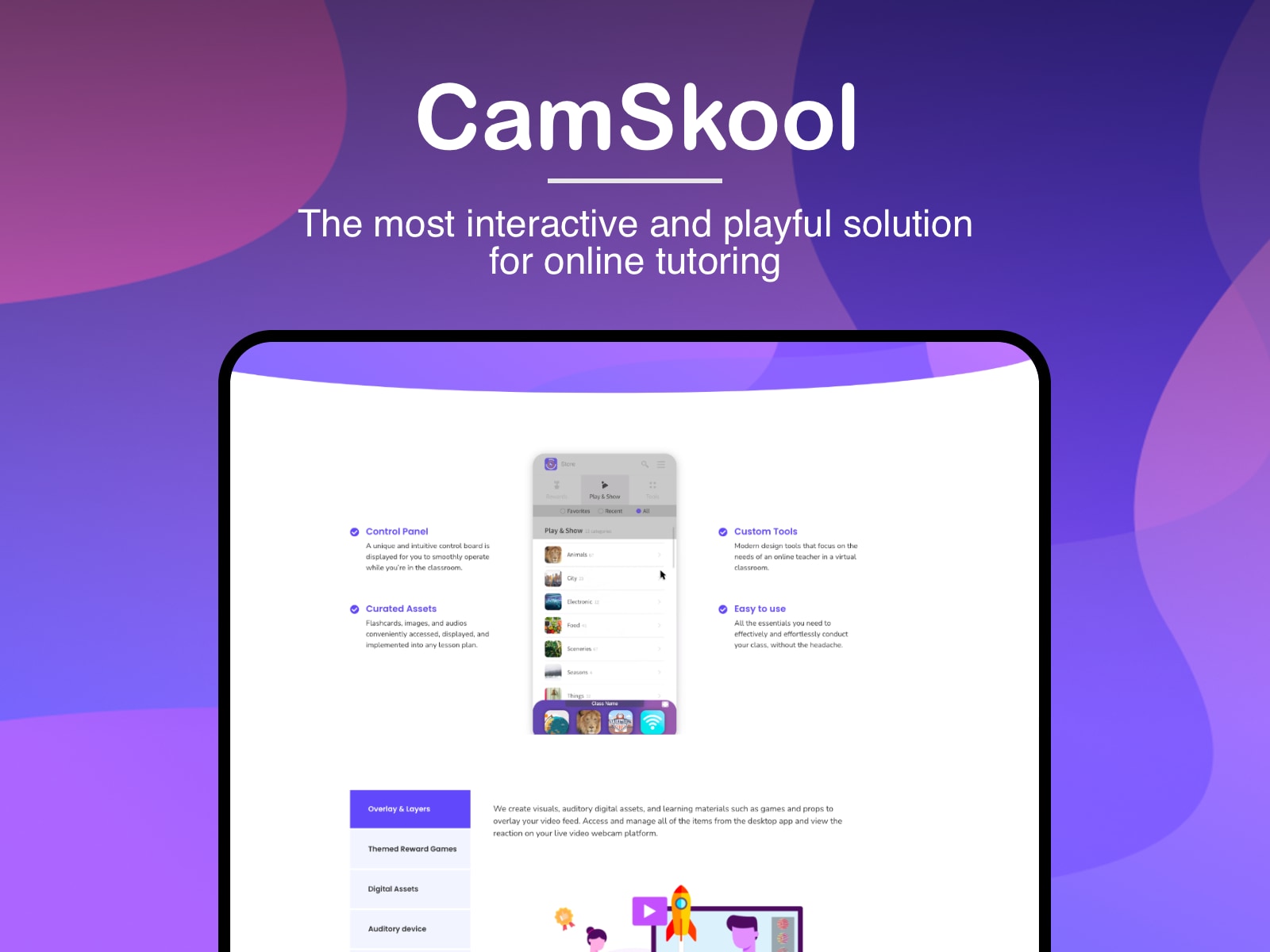 Ecommerce – Entertaining app for online tutors
CamSkool built a revolutionary app to make interactions between online tutors and students more interactive and playful. They approached us with the idea of selling it through subscriptions.
CamSkool's app was to be sold to tutors through recurring subscriptions, with the ability for their team to manage the subscriptions, change the pricing and conditions. The online store's design also needed to reflect the interactive and playful tone of the brand.
Afocus built a custom subscription management system on top of WooCommerce and used Elementor to make the design easily editable by the client's team.
CamSkool's online shop is visually appealing to both tutors and students, offering a lot of animations. On the features side, our platform has it all: monthly subscriptions management, users management, online payments, trials…
UI/UX Design / Front-end web development / Back-end web development / 3rd party integration / Server hosting.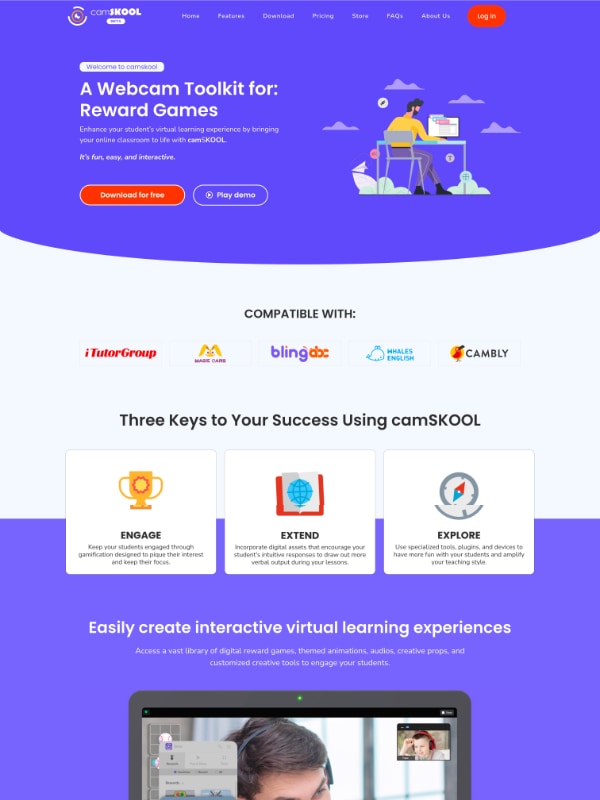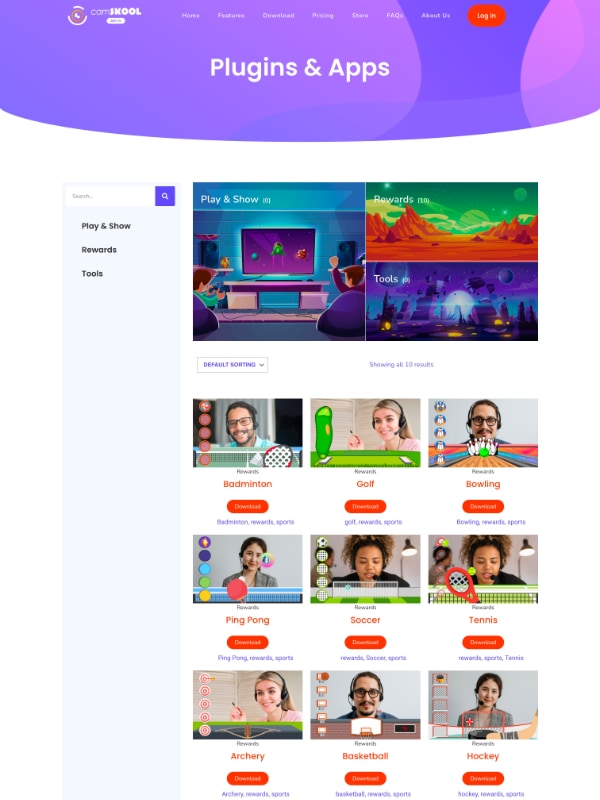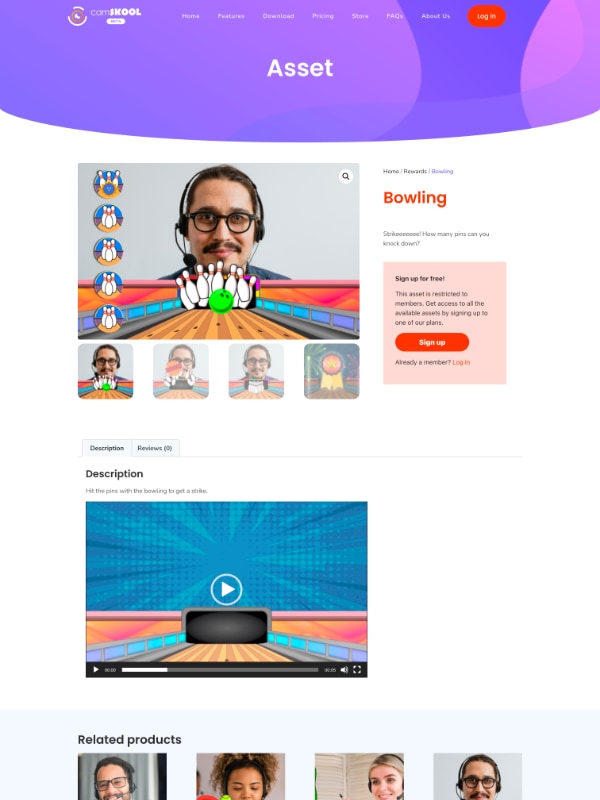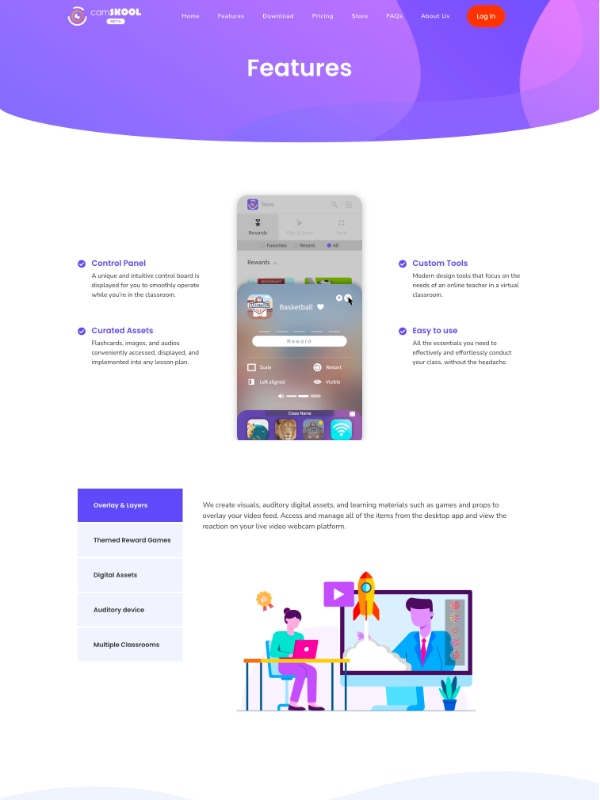 I love the speed, communication, and attention to details that Afocus provided. The entire team is incredibly understanding of my needs and is very patient. They listened and provided me with the tools, infrastructure and key advices to bring this project to life.
—Idris Kamara, Founder & CEO at CamSKOOL