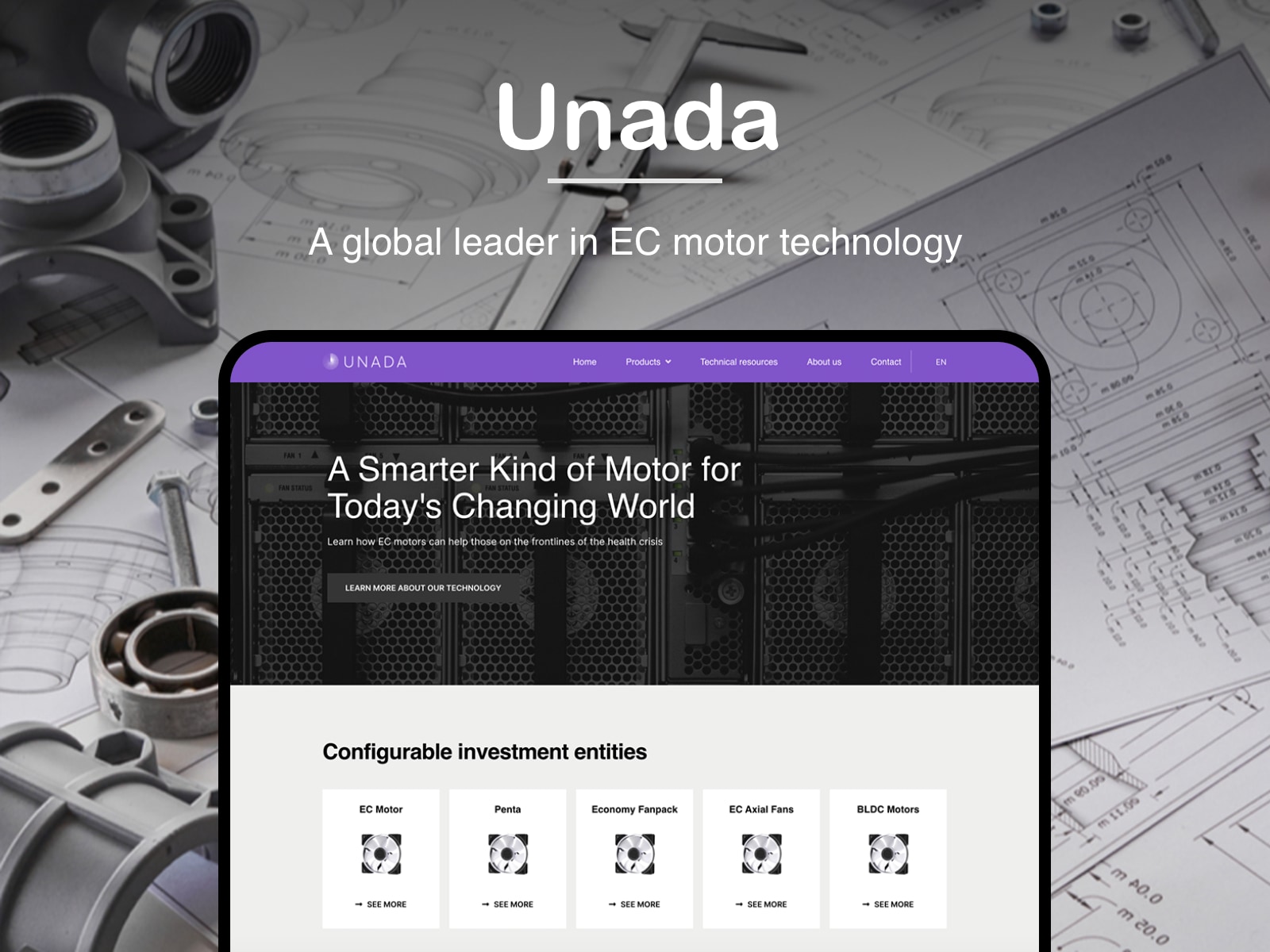 Corporate website – EC motor technology
As a global leader in EC motor technology, Unada provides solutions to the biggest engineering challenges in refrigeration and ventilation. Unada approached us with the idea of launching an entirely new corporate website to present their company and products following a branding change.
https://www.unadamotor.com/
Unada's website needed to reflect the brand's core values and fit the customers it targets: professional engineers.
Following a UI / UX research, our designers proposed a website concept with a focus on the products.
Unada's new website checks all the boxes of our client's expectations: professional, focused on products, offering immersive and interactive specification tables. The path has been thought out specifically for engineer customers.
UI/UX Design / Front-end web development / 3rd party integration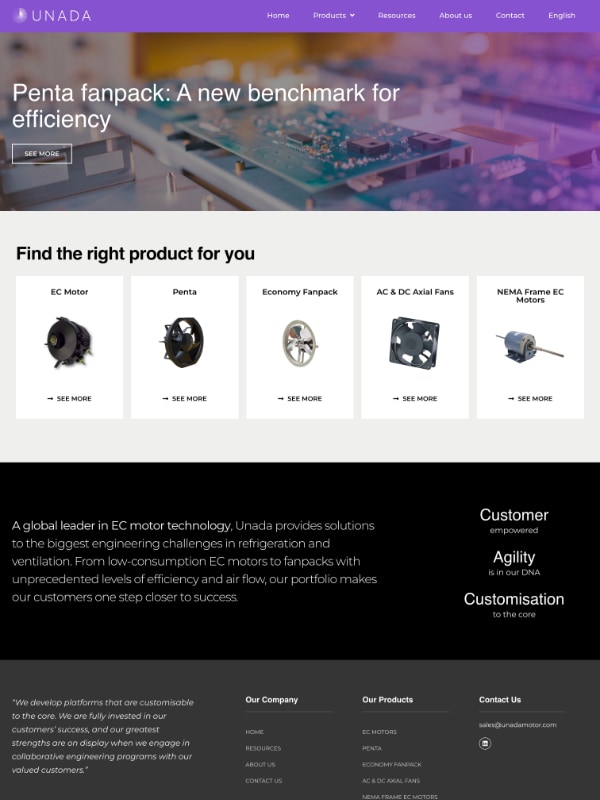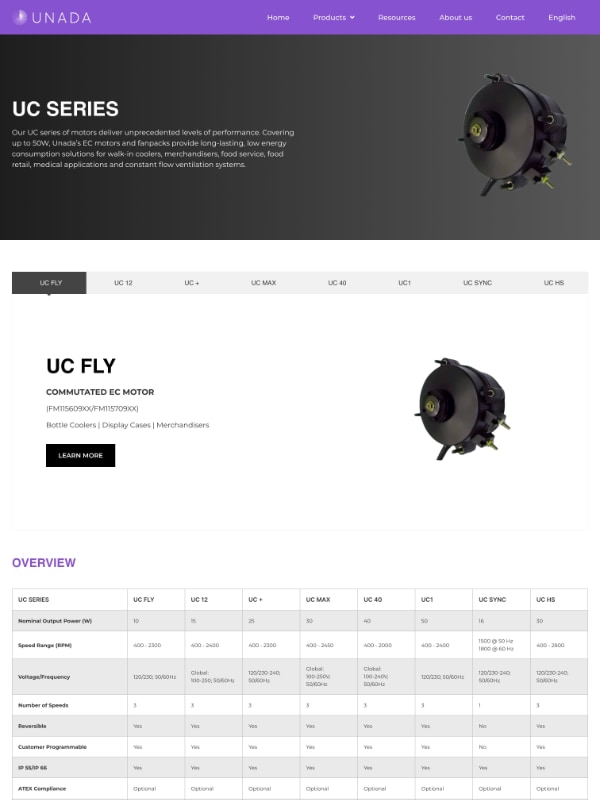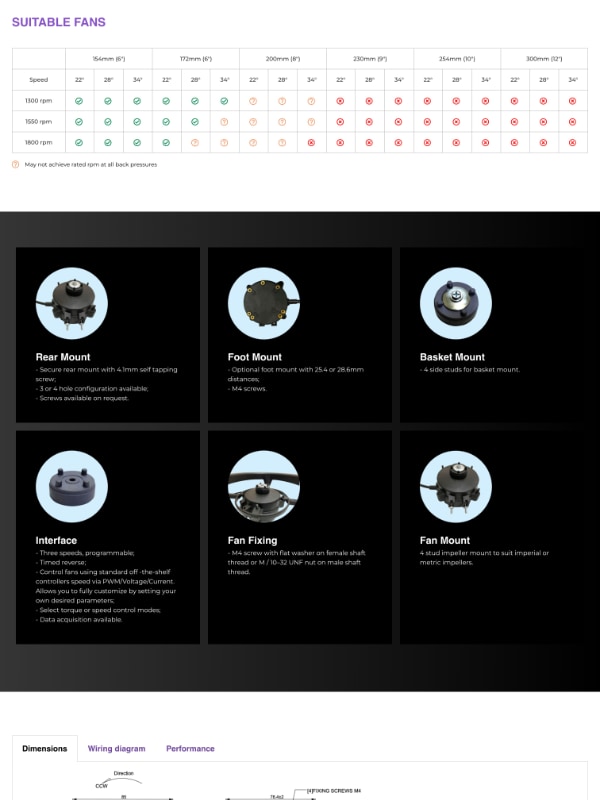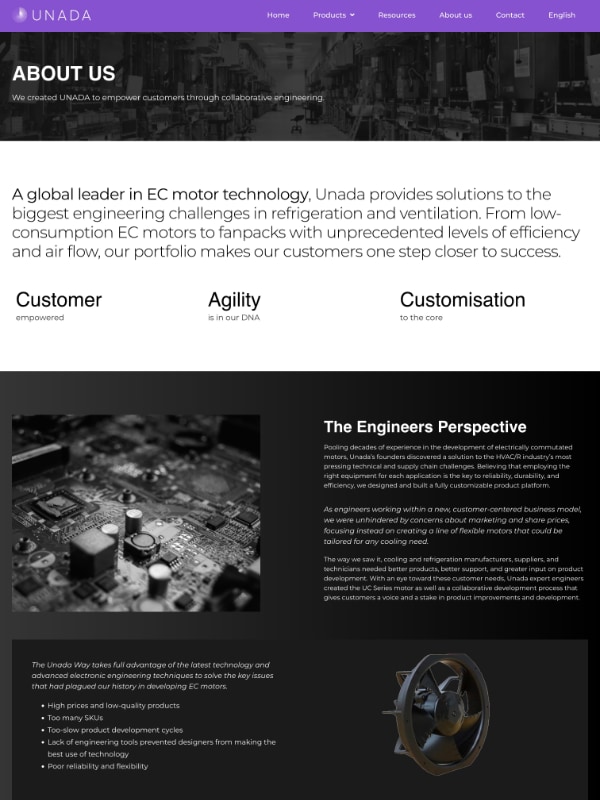 Afocus was able to follow carefully the parts of the design in which we had defined aspects but most importantly carry the message we want to communicate to our customers on the parts of the project which they were given more creative liberty. I appreciate their flexibility, effective communication, and competitive cost.
— Eduardo Strle, Business Development Manager at Unada