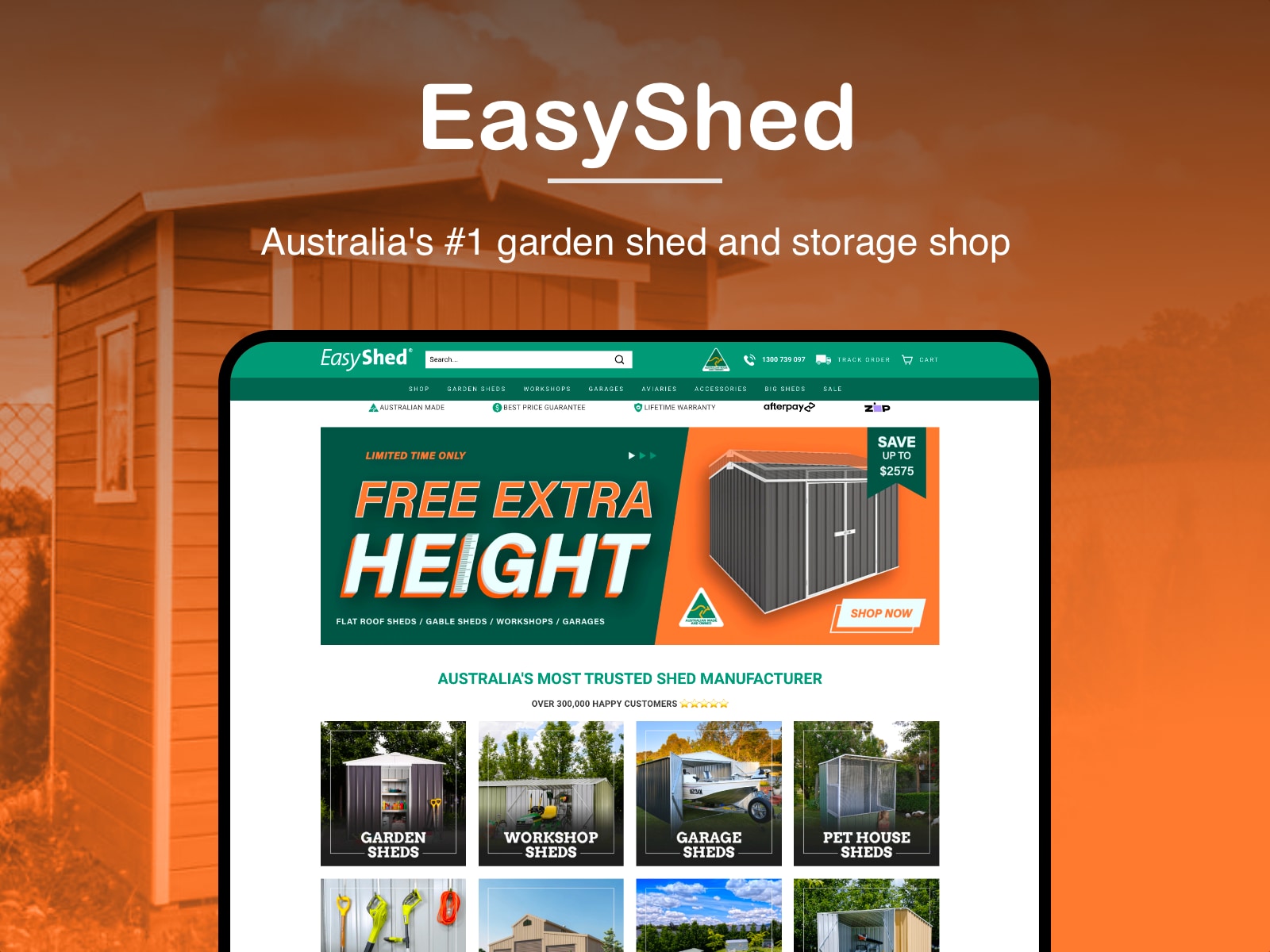 Ecommerce (Magento) – Garden sheds
EasyShed is proudly Australian owned and made, and offers a range of sizes, styles and designs made from the highest quality materials.
Being an established business, EasyShed needed an online store that could handle thousands of products and variations. It was paramount that while offering a wide range of products, customizations and filtering options, the site loads fast.
Our team built the e-commerce site using the Magento framework, Amazon RDS database, Cloudflare CDN and Varnish cache. The website also features flexible promotion rules to support variable sales strategies, a smart search and filter to improve the user experience and an adaptive banners management module.
The new website's straightforward look and its improved search features have been essential to the recent increase in traffic. The sales have more than doubled for the business since the launch of the new site.
UI/UX Design Front-end web development Back-end web development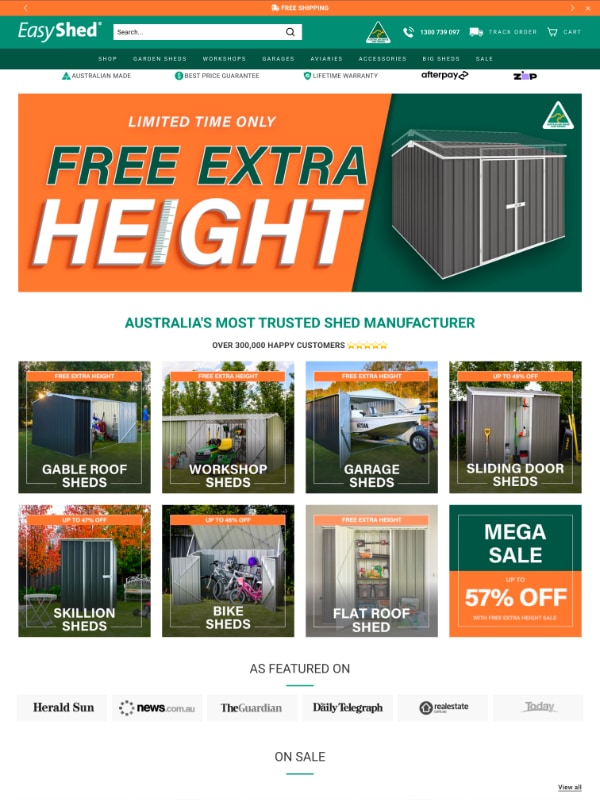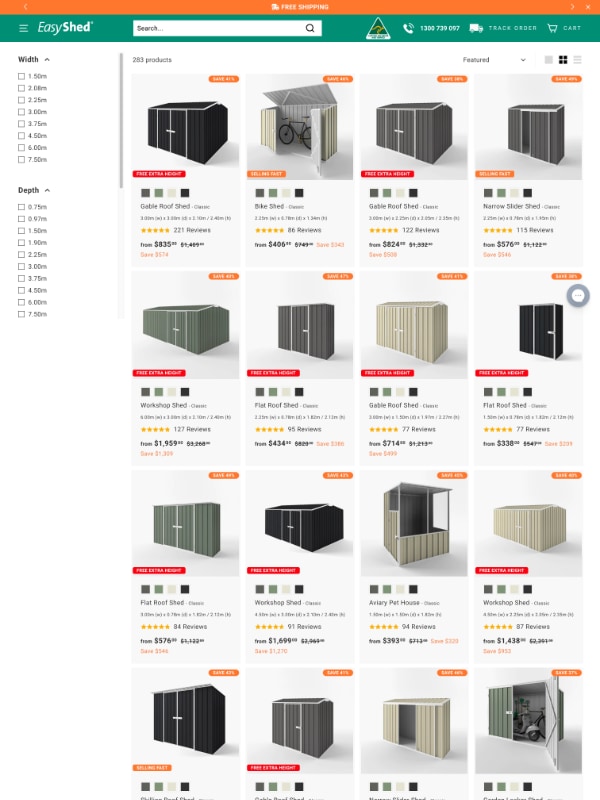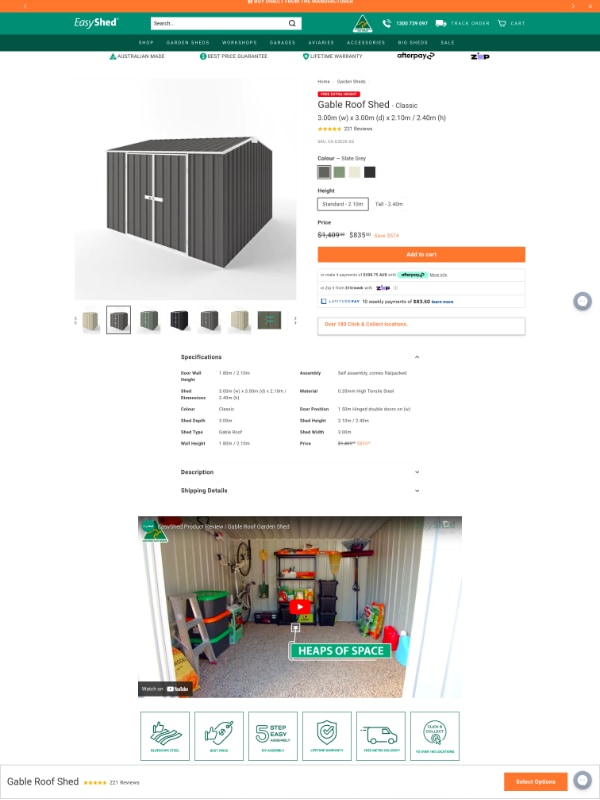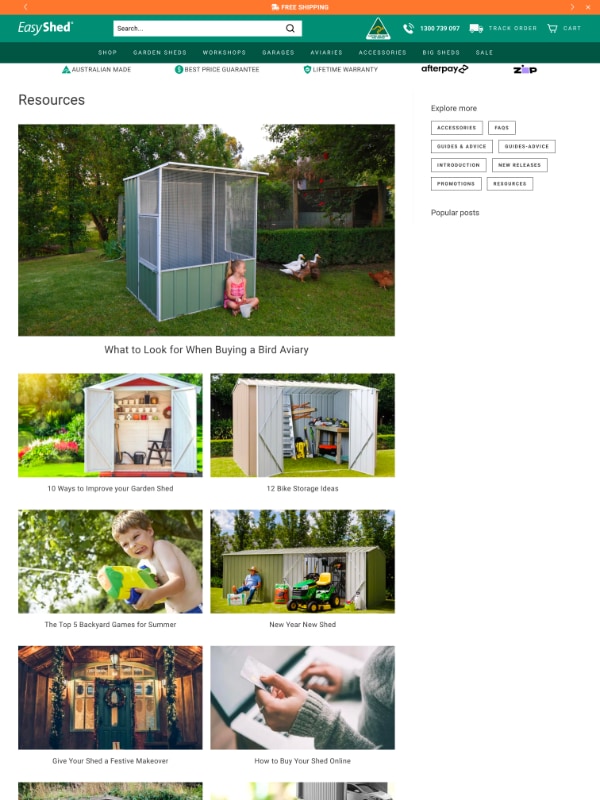 We were impressed with Afocus's professionalism, collaborative mindset, and ability to provide us advice.