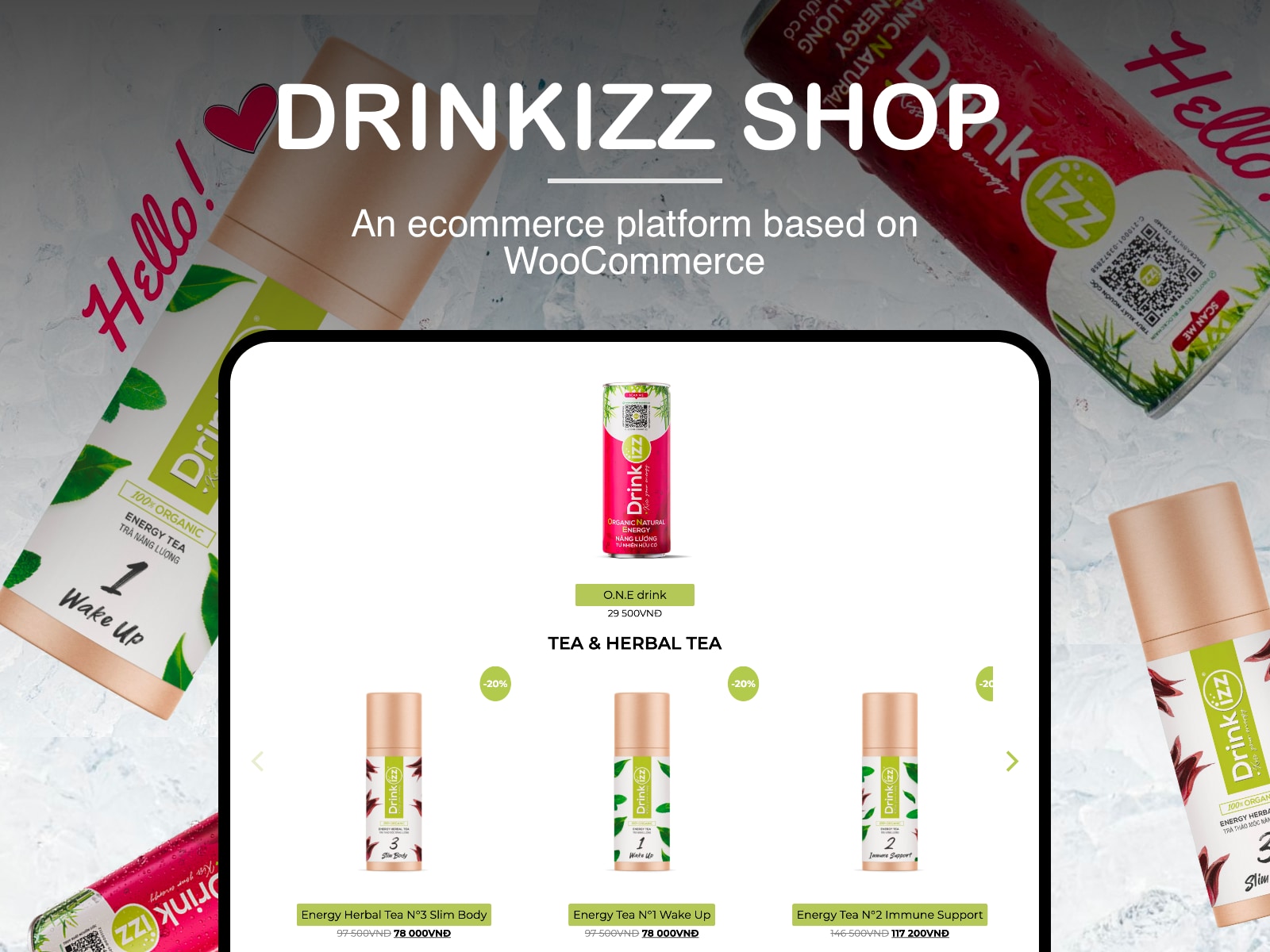 Ecommerce – Organic energy drink
As a new brand on the market, Drinkizz came to us with the intention of selling directly to end consumers. After reviewing with their team their strategy and goals, we advised them on the e-commerce platform that would suit best their project, as well as the technical solutions to achieve their specific needs.
https://shop.drinkizz.com/
Launching a ecommerce store that would integrate with Vietnam's payment gateway and follow Drinkizz's specific purchasing flow requirements.
A Woocommerce-based ecommerce solution with custom features such as flexible delivery, an integration with a shipment provider and pricing calculations based on the distance from the warehouse.
A simple yet attractive ecommerce store that has boosted Drinkizz's presence in Vietnam and that has become one of the main pillars of our client' sales channels.
UI/UX Design / Front-end web development / Back-end web development / Plugin development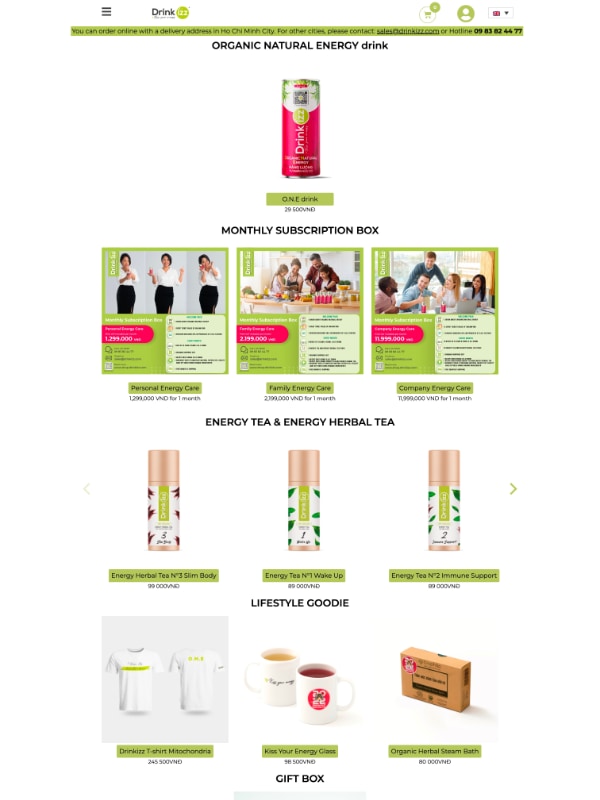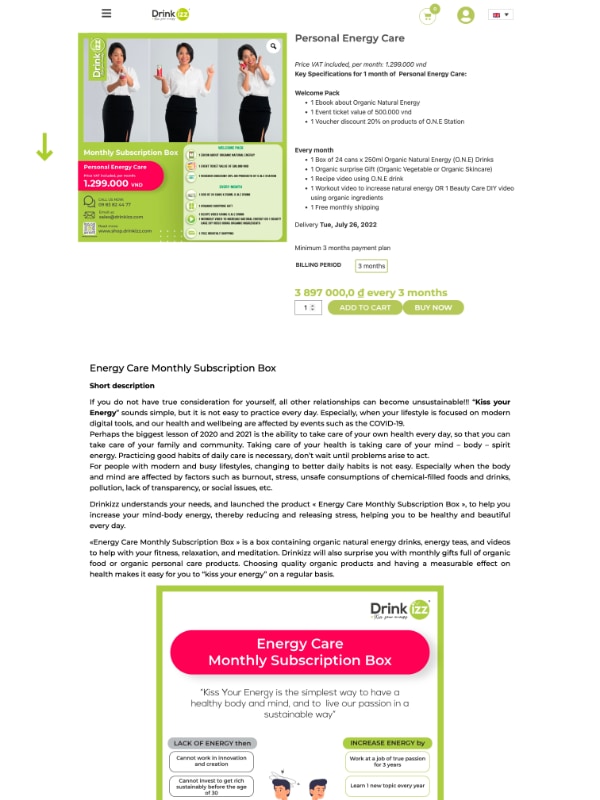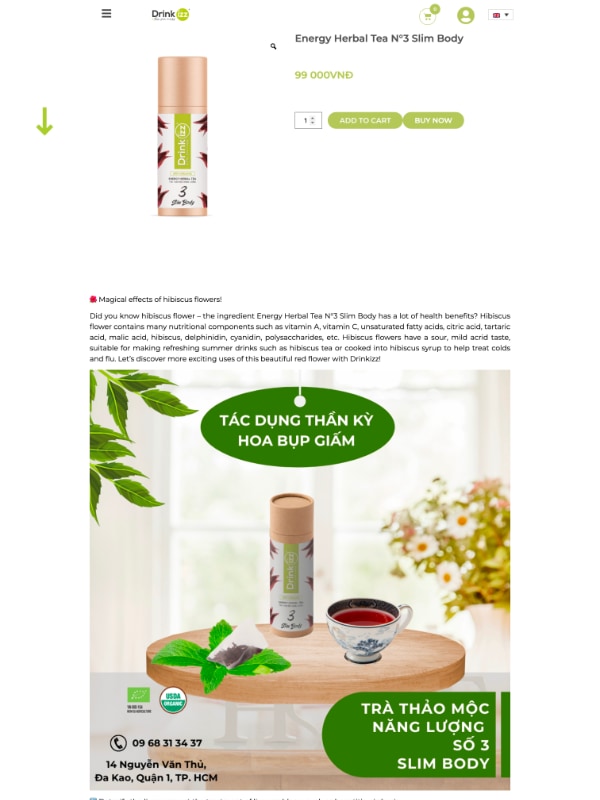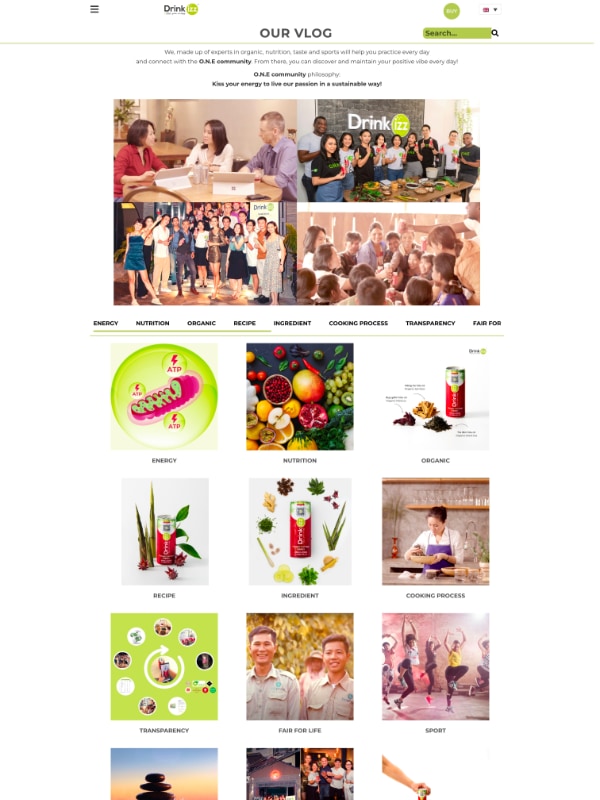 They are precise and concrete on the solution development with fair quotations. Afocus was able offer solutions that were better in the end than the ones we initially envisioned and that might have led to a waste of time and money.
— Eliodor Ednalson, Data Scientist at Drinkizz